April was a great reading month for me, I read 11 books and there was lots of diversity in the books I read. I listened to two audiobooks, reread 2 books and read some non-fiction, poetry, contemporary and fantasy! So here's what I read this month in April…
Project You: More Than 50 Ways to Calm Down, de-stress and Feel Great by Aubre Andrus
Find your balance. Make a protein-packed smoothie to energize for a busy day. Center yourself after a stressful week by taking five minutes to write in your journal. Strengthen your body and calm your mind with simple yoga poses and breathing techniques. Craft a vision board to help you achieve your goals. Create a time budget to organize your schedule. Develop an evening routine that will help you wind down before sleep. Award-winning author Aubre Andrus shares more than 50 do-right-now projects that will help you beat stress, smile big, and discover a calmer, more blissful you.
Whiskey Words and a Shovel III by R. H Sin
Bestselling poet r.h. Sin completes the trilogy withWhiskey Words & a Shovel III!His raw voice delivers gritty, impassioned truths on matters of loving, living, and leaving in this final book in the series.
r.h. Sin s final volume in the Whiskey, Words, and a Shovel series expands on the passion and vigor of his first two installments. His stanzas inspire strength through the raw, emotional energy and the vulnerability of his poems. Relationships, love, pain, and fortitude are powerfully rendered in his poetry, and his message of perseverance in the face of emotional turmoil cuts to the heart of modern-day life. At roughly 300 pages, this culminating volume will be his lengthiest yet.
The Last Thing You Said by Sara Biren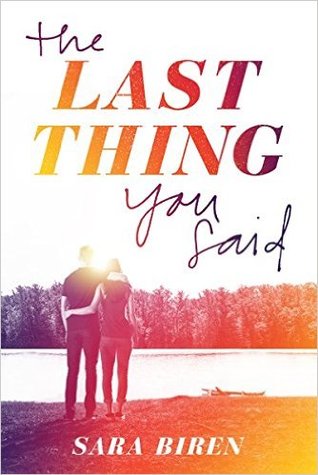 Last summer, Lucy's and Ben's lives changed in an instant. One moment, they were shyly flirting on a lake raft, finally about to admit their feelings to each other after years of yearning. In the next, Trixie—Lucy's best friend and Ben's sister—was gone, her heart giving out during a routine swim. And just like that, the idyllic world they knew turned upside down, and the would-be couple drifted apart, swallowed up by their grief. Now it's a year later in their small lake town, and as the anniversary of Trixie's death looms, Lucy and Ben's undeniable connection pulls them back together. They can't change what happened the day they lost Trixie, but the summer might finally bring them closer to healing—and to each other.
Everything Beautiful is Not Ruined by Danielle Younge-Ullman
Then
Ingrid traveled all over Europe with her opera star mother, Margot-Sophia. Life was beautiful and bright, and every day soared with music.
Now
Ingrid is on a summertime wilderness survival trek for at-risk teens: addicts, runaways, and her. She's fighting to survive crushing humiliations, physical challenges that push her to her limits, and mind games that threaten to break her.
Then
When the curtain fell on Margot-Sophia's singing career, they buried the past and settled into a small, painfully normal life. But Ingrid longed to let the music soar again. She wanted it so much that, for a while, nothing else mattered.
Now
Ingrid is never going to make it through this summer if she can't figure out why she's here, what happened to Margot-Sophia, and why the music really stopped.
Zenn Diagram by Wendy Brant
The more I touch someone, the more I can see and understand, and the more I think I can help. But that's my mistake. I can't help. You can't fix people like you can solve a math problem.
Math genius. Freak of nature. Loner.
Eva Walker has literally one friend—if you don't count her quadruplet three-year-old-siblings—and it's not even because she's a math nerd. No, Eva is a loner out of necessity, because everyone and everything around her is an emotional minefield. All she has to do is touch someone, or their shirt, or their cell phone, and she can read all their secrets, their insecurities, their fears.
Sure, Eva's "gift" comes in handy when she's tutoring math and she can learn where people are struggling just by touching their calculators. For the most part, though, it's safer to keep her hands to herself. Until she meets six-foot-three, cute-without-trying Zenn Bennett, who makes that nearly impossible.
Zenn's jacket gives Eva such a dark and violent vision that you'd think not touching him would be easy. But sometimes you have to take a risk…
The Thousandth Floor by Katharine McGee
New York City as you've never seen it before. A thousand-story tower stretching into the sky. A glittering vision of the future, where anything is possible—if you want it enough.
Welcome to Manhattan, 2118.
A hundred years in the future, New York is a city of innovation and dreams. But people never change: everyone here wants something…and everyone has something to lose.
Leda Cole's flawless exterior belies a secret addiction—to a drug she never should have tried and a boy she never should have touched.
Eris Dodd-Radson's beautiful, carefree life falls to pieces when a heartbreaking betrayal tears her family apart.
Rylin Myers's job on one of the highest floors sweeps her into a world—and a romance—she never imagined…but will her new life cost Rylin her old one?
Watt Bakradi is a tech genius with a secret: he knows everything about everyone. But when he's hired to spy by an upper-floor girl, he finds himself caught up in a complicated web of lies.
And living above everyone else on the thousandth floor is Avery Fuller, the girl genetically designed to be perfect. The girl who seems to have it all—yet is tormented by the one thing she can never have.
Debut author Katharine McGee has created a breathtakingly original series filled with high-tech luxury and futuristic glamour, where the impossible feels just within reach. But in this world, the higher you go, the farther there is to fall…
Stuff I've Been Feeling Lately by Alicia Cook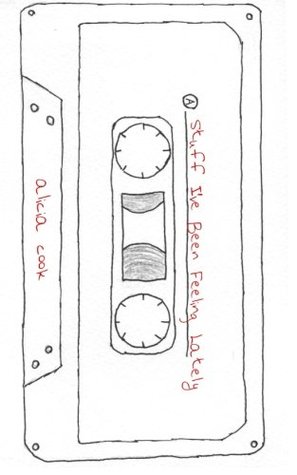 In Alicia Cook's second poetic effort, designed in the style of an old mixtape, she sets her thoughts to a nostalgic tune. There is no Table of Contents. Instead, there is a "Track List," making it easy to refer to them to your friends with a, "Hey did you read track seven?!" There are no chapters. Instead, the book is divided into two parts, or as one would say in the 90's, two "sides." Side A holds poetry that touches on all aspects of the human condition like life, death, love, moving on, evolving, growing up, hometowns, family dynamic, life after trauma, and make-ups and breakups. Side B holds the "remixes" of these poems, in the form of blackout poetry, also known as "found poetry." Side B gives the material a fresh twist by creating new poetry out of Side A. There is also a very special surprise at the end of each track.
Alicia decided to self publish this effort after leaving her publishing house. She views this book as her "independence" and official separation from that venture. She also drew the front and back cover herself.
Alicia is a contributing writer for many blogs and news outlets, including the Huffington Post and multiple Gannett Publications. She writes regularly on drug addiction and how it directly affects families. Because of this, she has chosen to donate 100% of royalties to the Willow Tree Center in New Jersey.
A Dog's Purpose by W. Bruce Cameron
This is the remarkable story of one endearing dog's search for his purpose over the course of several lives. More than just another charming dog story, this touches on the universal quest for an answer to life's most basic question: Why are we here?
Surprised to find himself reborn as a rambunctious golden haired puppy after a tragically short life as a stray mutt, Bailey's search for his new life's meaning leads him into the loving arms of 8 year old Ethan. During their countless adventures Bailey joyously discovers how to be a good dog. But this life as a beloved family pet is not the end of Bailey's journey. Reborn as a puppy yet again, Bailey wonders, will he ever find his purpose?
Heartwarming, insightful, and often laugh out loud funny, this book is not only the emotional and hilarious story of a dog's many lives, but also a dog's eye commentary on human relationships and the unbreakable bonds between man and man's best friend. This story teaches us that love never dies, that our true friends are always with us, and that every creature on earth is born with a purpose.
A Court of Thorns and Roses by Saraj J. Maas (Reread)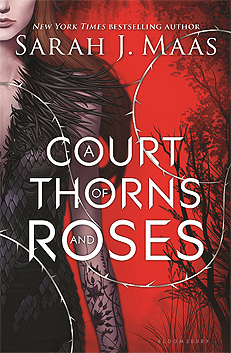 When nineteen-year-old huntress Feyre kills a wolf in the woods, a beast-like creature arrives to demand retribution for it. Dragged to a treacherous magical land she only knows about from legends, Feyre discovers that her captor is not an animal, but Tamlin—one of the lethal, immortal faeries who once ruled their world.
As she dwells on his estate, her feelings for Tamlin transform from icy hostility into a fiery passion that burns through every lie and warning she's been told about the beautiful, dangerous world of the Fae. But an ancient, wicked shadow grows over the faerie lands, and Feyre must find a way to stop it . . . or doom Tamlin—and his world—forever.
A Court of Mist and Fury by Sarah J. Maas (Reread)
Feyre survived Amarantha's clutches to return to the Spring Court—but at a steep cost. Though she now has the powers of the High Fae, her heart remains human, and it can't forget the terrible deeds she performed to save Tamlin's people.
Nor has Feyre forgotten her bargain with Rhysand, High Lord of the feared Night Court. As Feyre navigates its dark web of politics, passion, and dazzling power, a greater evil looms—and she might be key to stopping it. But only if she can harness her harrowing gifts, heal her fractured soul, and decide how she wishes to shape her future—and the future of a world cleaved in two.
With more than a million copies sold of her beloved Throne of Glass series, Sarah J. Maas's masterful storytelling brings this second book in her seductive and action-packed series to new heights.
How to Make a Wish by Ashley Herring Blake
All seventeen year-old Grace Glasser wants is her own life. A normal life in which she sleeps in the same bed for longer than three months and doesn't have to scrounge for spare change to make sure the electric bill is paid. Emotionally trapped by her unreliable mother, Maggie, and the tiny cape on which she lives, she focuses on her best friend, her upcoming audition for a top music school in New York, and surviving Maggie's latest boyfriend—who happens to be Grace's own ex-boyfriend's father.
Her attempts to lay low until she graduates are disrupted when she meets Eva, a girl with her own share of ghosts she's trying to outrun. Grief-stricken and lonely, Eva pulls Grace into midnight adventures and feelings Grace never planned on. When Eva tells Grace she likes girls, both of their worlds open up. But, united by loss, Eva also shares a connection with Maggie. As Grace's mother spirals downward, both girls must figure out how to love and how to move on.