Top 5 Wednesday is a weekly meme hosted by Sam @ Thoughts on Tomes. Topics are set for every week so to join in on the fun just check out the memes goodreads group. This week's topic is favourite books that feature LGBTQ+ characters or are by LGBTQ+ authors.
Surprisingly I haven't read many LGBTQ+ books, and from the few that I have read only a couple have a place in my heart, so unfortunately I don't have a top 5 more like a top 3!
History is All You Left Me by Adam Silvera
History is All You Left Me i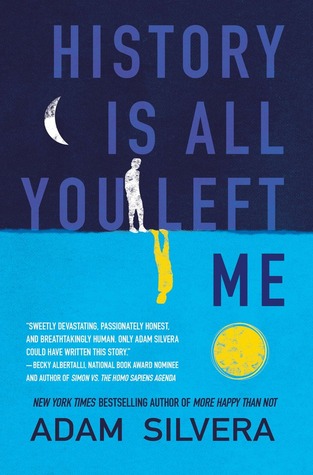 s the story about Griffin and his ex-boyfriend Theo, who died by drowning. This story alternates between the past and the present. My favourite parts of the book where the chapters set in the past and we get to see Griffin and Theo in their relationship and it's absolutely friggin adorable! I was just smiling out my hearts content during these chapters, they were absolutely adorable.
Unfortunately I didn't enjoy the present day chapters as much as they were just so sorrowful. But Nevertheless, History is All You Left me has to be my all time favourite LGBTQ+ read!
I'll Give You the Sun by Jandy Nelson
I'll Give You the Sun is a heartfelt read that revolves around a pair of twins, Noah and Jude who recount the story from both points of views, Noah when he is thirteen and Jude in the present (sixteen). In Noah's points of views we get to see him discover his sexuality as he meets his new neighbour that he quickly falls in love with. The relationship between these two is just adorable, as they both are young and experiencing new things. I also adored the writing in this, it's quirky and funny and just an all round amazing read!
Fangirl by Rainbow Rowell
Although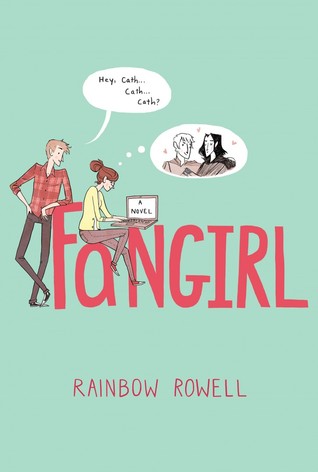 Fangirl by Rainbow Rowell isn't necessarily an LGBTQ+ book, I had to mention it in this post. The main character in Fangirl, Cath is a hardcore Fangirl, she lives and breathes Simon Snow. She writes adorable fan fiction where Simon and Baz fall in love with each other. Cath's love for Simon and Baz is immense and it was amazing seeing how much she felt for them. I also really enjoyed the snippets of Cath's fan fiction, Carry On, that were scattered throughout the book. Rainbow Rowell has actually published Carry On as a book, I have yet to read it but I know i'm going to love it. Apart from Simon and Baz, the romance between Cath and Levi in Fangirl is absolutely swoon-worthy, the whole book is just so cute!