I was nominated to do this tag by Sarah @ Between The Pages, so thank you Sarah! Go check out her blog 🙂
Apples

Ah. Healthy food. It is deep and meaningful and probably won a lot of rewards but, um, it isn't really your thing.
 Monsters of Men, the third book in the Chaos Walking trilogy was a let down for me unfortunately. I really enjoyed the first book The Knife of Never Letting Go, the second book was okay and I just really didn't like this one. It seems that everyone loves this book and the series but I just disliked how the books took a completely different turn after the first one. The first book was interesting, action packed and really packed a punch! But the rest of the books lacked action and took a more psychological turn instead. This book wasn't BAD, I just didn't enjoy it sadly, and I was pretty disappointed how the trilogy ended up.
Milk chocolate

This is a book you'd recommend to absolutely EVERYONE!
You've probably heard me rant about this book enough times already, but honestly it was THAT good! Of course to read A Court of Mist and Fury you need to read A Court of Thorns and Roses first, but the amazingness is contained within ACOMAF! I honestly don't know anyone who didn't enjoy this book, I guarantee you that you'll love it! This book has everything from magic, action and the sexiest romance EVER! The characters are strong and the banter is to LIVE for! The characters have incredible depth, and they're so loveable, I could honestly read about them at the dinner table and it would be amazing! You can read my full review for this spectacular book here. I'm also halfway through reading the third book A Court of Wings and Ruin and it's just as good as ACOMAF so far! Definitely a series I'd recommend to absolutely everyone!
Black Jelly Beans

Why do these exist?
I remember reading this book 4 years ago, I was super pumped as I read magaret Stohl's Beautiful Creatures series and loved it! But I'm sorry to say that this book was a complete let down, honestly I don't remember ANYTHING whatsoever about the story, the only thing I CAN recall is that I couldn't understand what the heck was going on, I was utterly bamboozled and I don't think I even ended up finishing this book. This book made zero sense and of course I wasn't enjoying the story at all. The descriptions were poor and instead of actually EXPLAINING to me what was going on they actually added to my never-ending confusion. So i'm sad to say I do not recommend this book, honestly I don't know why it exists.
Chocolate Kisses

Awwww, this book had the best romance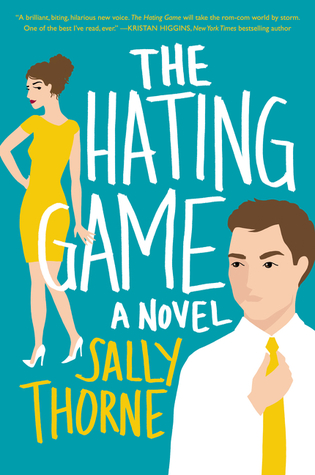 We all know that my automatic answer to this book would be the romance between Rhys and Feyre in A Court of Mist and Fury. But of course since I've already used that book as one answer in this tag I wanted to choose something else, and then I remembered The Hating Game by Sally Thorne! Honestly the romance in this is incredible. It's a hate to love contemporary novel and it was totally swoon-worthy! The two characters are just so amazing and the two of them together was perfection! The banter between Lucy and Josh is to die for, I distinctly remember bursting out laughing whilst listening to the audiobook and the entire time I had a huge smile plastered on my face. If you're looking for a new adult/adult contemporary book that mainly focuses on romance I would 100% pick up this book!
Gummy Spiders

Eek! You made sure to check under your bed every night for a week after reading this scary one
I read The Enemy 5 years ago, and while I can recall that it wasn't THAT spooky (I don't read many horror/thrillers), I do recall it being very gory and gruesome. It's PACKED with horrific zombie descriptions, I wouldn't recommend this to anyone who has a weak stomach. But because of this I actually LOVED this book and the series, I was constantly on the edge in fear of the characters becoming a zombie feast, eek!
This book contains lots of action, fighting and escaping, if you're into that as well as all the gory descriptions I think you'll love this book.
Jumbo Lollipop

This took you forever to get through, but hey! You did it!
Once again I read this book ages ago and I was one of the first BIG books that I read. The Host actually took me a month and one week to fully complete, which is an incredibly long time for me! These days I finish 2-3 books a week!
The Host wasn't overly fast paced and it was quite lengthy, which is why it took me a while to complete but I did end up enjoying it. Although I don't remember much of what happened, maybe it's time for a reread!
If you're interested in sci-fi and aliens you will enjoy this book.
Cotton Candy

Admit it, you loved this when you were younger (you probably still do). Think children's or middle grade fiction.
As a child I read quite a lot and I loved anything by Roald Dahl, I'd always get completely sucked into the stories and forget reality. I especially loved Matilda because Matilda loved reading and I remember just loving the overall story! I'd probably still love it even now!
And that's the end of the Candy Book Tag, this was very fun and made me remember books that I read years ago! If you're reading this I tag YOU!
Have you done the Candy Book Tag? Have you read any of the books above or are any of them on your TBR? If you've read them please let me know what you thought of them, no spoilers please!