Mailbox Monday is a meme created by Marcia of To Be Continued, you can find the dedicated blog here
Sent for review
Select by Marit Weisenberg
Coming from a race of highly-evolved humans, Julia Jaynes has the perfect life. The perfect family. The perfect destiny. But there's something rotten beneath the surface—dangerous secrets her father is keeping; abilities she was never meant to have; and an elite society of people determined to keep their talents hidden and who care nothing for the rest of humanity. So when Julia accidentally disrupts the Jaynes' delicate anonymity, she's banished to the one place meant to make her feel inferior: public high school.
Julia's goal is to lay low and blend in. Then she meets him—John Ford, tennis prodigy, all-around good guy. When Julia discovers a knack for reading his mind, and also manipulating his life, school suddenly becomes a temporary escape from the cold grip of her manipulative father. But as Julia's powers over John grow, so do her feelings. For the first time in her life, Julia begins to develop a sense of self, to question her restrictive upbringing and her family prejudices. She must decide: can a perfect love be worth more than a perfect life?
Physical books
A Court of Wings and Ruin by Sarah J. Maas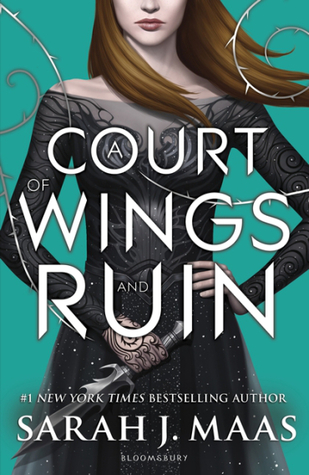 Looming war threatens all Feyre holds dear in the third volume of the #1 New York Times bestselling A Court of Thorns and Roses series.
Feyre has returned to the Spring Court, determined to gather information on Tamlin's maneuverings and the invading king threatening to bring Prythian to its knees. But to do so she must play a deadly game of deceit-and one slip may spell doom not only for Feyre, but for her world as well.
As war bears down upon them all, Feyre must decide who to trust amongst the dazzling and lethal High Lords-and hunt for allies in unexpected places.
In this thrilling third book in the #1 New York Times bestselling series from Sarah J. Maas, the earth will be painted red as mighty armies grapple for power over the one thing that could destroy them all.
Starcrossed by Josephine Angelini
How do you defy DESTINY?
Helen Hamilton has spent her entire sixteen years trying to hide how different she is – no easy task on an island as small and sheltered as Nantucket. And it's getting harder. Nightmares of a desperate desert journey have Helen waking parched, only to find her sheets damaged by dirt and dust. At school she's haunted by hallucinations of three women weeping tears of blood… and when Helen first crosses paths with Lucas Delos, she has no way of knowing they're destined to play the leading roles in a tragedy the Fates insist on repeating throughout history.
As Helen unlocks the secrets of her ancestry, she realizes that some myths are more than just legend. But even demigod powers might not be enough to defy the forces that are both drawing her and Lucas together – and trying to tear them apart.
The Dark Divine by Bree Despain
Grace Divine, daughter of the local pastor, always knew something terrible happened the night Daniel Kalbi disappeared–the night she found her brother Jude collapsed on the porch, covered in his own blood–but she has no idea what a truly monstrous secret that night held.
The memories her family has tried to bury resurface when Daniel returns, three years later, and enrolls in Grace and Jude's high school. Despite promising Jude she'll stay away, Grace cannot deny her attraction to Daniel's shocking artistic abilities, his way of getting her to look at the world from new angles, and the strange, hungry glint in his eyes.
The closer Grace gets to Daniel, the more she jeopardizes her life, as her actions stir resentment in Jude and drive him to embrace the ancient evil Daniel unleashed that horrific night. Grace must discover the truth behind the boy's dark secret…and the cure that can save the ones she loves. But she may have to lay down the ultimate sacrifice to do it–her soul.
Resist by Sarah Crossan
The sequel—and conclusion—to Sarah Crossan's Breathe. Three teen outlaws must survive on their own in a world without air, exiled outside the glass dome that protects what's left of human civilization. Gripping action, provocative ideas, and shocking revelations in a dystopian novel that fans of Patrick Ness and Veronica Roth will devour.
Bea, Alina, and Quinn are on the run. They started a rebellion and were thrown out of the pod, the only place where there's enough oxygen to breathe. Bea has lost her family. Alina has lost her home. And Quinn has lost his privileged life. Can they survive in the perilous Outlands? Can they finish the revolution they began? Especially when a young operative from the pod's Special Forces is sent after them. Their only chance is to stand together, even when terrible circumstances force them apart. When the future of human society is in danger, these four teens must decide where their allegiances lie. Sarah Crossan has created a dangerous, and shattered society in this wrenching, thought-provoking, and unforgettable post-apocalyptic novel.
eBooks
Into the Water by Paula Hawkins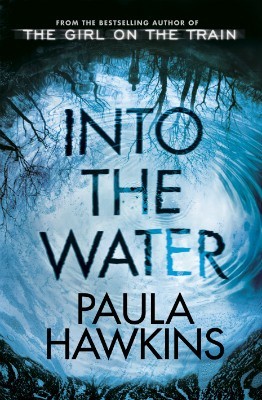 The author of the #1 New York Times bestseller and global phenomenon The Girl on the Train returns with Into the Water, her addictive new novel of psychological suspense.
A single mother turns up dead at the bottom of the river that runs through town. Earlier in the summer, a vulnerable teenage girl met the same fate. They are not the first women lost to these dark waters, but their deaths disturb the river and its history, dredging up secrets long submerged.
Left behind is a lonely fifteen-year-old girl. Parentless and friendless, she now finds herself in the care of her mother's sister, a fearful stranger who has been dragged back to the place she deliberately ran from—a place to which she vowed she'd never return.
With the same propulsive writing and acute understanding of human instincts that captivated millions of readers around the world in her explosive debut thriller, The Girl on the Train, Paula Hawkins delivers an urgent, twisting, deeply satisfying read that hinges on the deceptiveness of emotion and memory, as well as the devastating ways that the past can reach a long arm into the present.
Beware a calm surface—you never know what lies beneath.
The Ghosts of Heaven by Marcus Sedgwick
A bold, genre-bending epic that chronicles madness, obsession, and creation, from the Paleolithic era through the Witch Hunts and into the space-bound future.
Four linked stories boldly chronicle madness, obsession, and creation through the ages. Beginning with the cave-drawings of a young girl on the brink of creating the earliest form of writing, Sedgwick traverses history, plunging into the seventeenth century witch hunts and a 1920s insane asylum where a mad poet's obsession with spirals seems to be about to unhinge the world of the doctor trying to save him. Sedgwick moves beyond the boundaries of historical fiction and into the future in the book's final section, set upon a spaceship voyaging to settle another world for the first time. Merging Sedgwick's gift for suspense with science- and historical-fiction, Ghosts of Heaven is a tale is worthy of intense obsession.
Magonia by Maria Dahvana Headley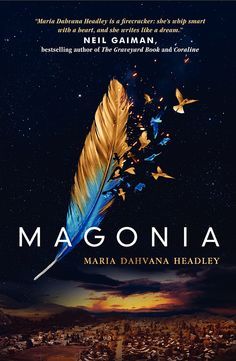 Aza Ray is drowning in thin air.
Since she was a baby, Aza has suffered from a mysterious lung disease that makes it ever harder for her to breathe, to speak—to live.
So when Aza catches a glimpse of a ship in the sky, her family chalks it up to a cruel side effect of her medication. But Aza doesn't think this is a hallucination. She can hear someone on the ship calling her name.
Only her best friend, Jason, listens. Jason, who's always been there. Jason, for whom she might have more-than-friendly feelings. But before Aza can consider that thrilling idea, something goes terribly wrong. Aza is lost to our world—and found, by another. Magonia.
Above the clouds, in a land of trading ships, Aza is not the weak and dying thing she was. In Magonia, she can breathe for the first time. Better, she has immense power—and as she navigates her new life, she discovers that war is coming. Magonia and Earth are on the cusp of a reckoning. And in Aza's hands lies the fate of the whole of humanity—including the boy who loves her. Where do her loyalties lie?
Tiger Lily by Jodi Lynn Anderson
Before Peter Pan belonged to Wendy, he belonged to the girl with the crow feather in her hair…
Fifteen-year-old Tiger Lily doesn't believe in love stories or happy endings. Then she meets the alluring teenage Peter Pan in the forbidden woods of Neverland and immediately falls under his spell.
Peter is unlike anyone she's ever known. Impetuous and brave, he both scares and enthralls her. As the leader of the Lost Boys, the most fearsome of Neverland's inhabitants, Peter is an unthinkable match for Tiger Lily. Soon, she is risking everything—her family, her future—to be with him. When she is faced with marriage to a terrible man in her own tribe, she must choose between the life she's always known and running away to an uncertain future with Peter.
With enemies threatening to tear them apart, the lovers seem doomed. But it's the arrival of Wendy Darling, an English girl who's everything Tiger Lily is not, that leads Tiger Lily to discover that the most dangerous enemies can live inside even the most loyal and loving heart.
From the New York Times bestselling author of Peaches comes a magical and bewitching story of the romance between a fearless heroine and the boy who wouldn't grow up.
Have you read any of these books? If so let me know what you thought (no spoilers please)! Are any of these books on your TBR or do any of these interest you? How many books did you accumulate last week?