WWW Wednesday is hosted by Sam @ Taking on a World of Worlds, be sure to check out her blog! To participate just answer these questions:
What are you currently reading?
What did you recently finish reading?
What do you think you'll read next?
Currently reading
Allegedly by Tiffany D. Jackson. I received an e-arc of this book via NetGalley, I'm more than halfway through and I'm really enjoying it so far! It's an intense gritty read, I've never really read anything like it but i'm hooked! It follows a 16-year-old african american girl who allegedly murdered a white baby when she was nine years old. Since then she spent her time in baby jail and a group home, she's never truly experienced freedom. But after getting pregnant she starts to uncover the truth of the murder so she can keep her un-born child. I'm planning on finishing this one tonight and I should have a review post up for it tomorrow!
Recently read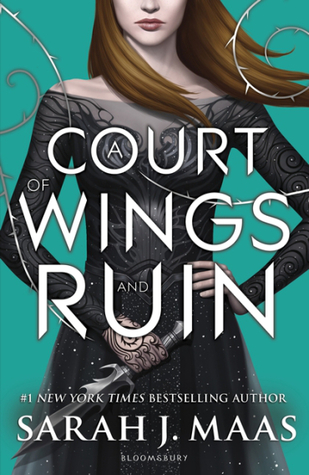 A Court of Wings and Ruin by Sarah J. Maas. I finished this one yesterday and it completely obliterated me! I laughed, I cried and by the end of it my heart was aching in both sorrow and joy. This book was a complete whirl wind! You can read my review of it here. This is the conclusion to the A Court of Thorns and Roses series, if you haven't already picked it up PLEASE DO! It contains incredible characters, amazing world building and the hottest romance! You'll end up falling in love with the characters and the world.
Reading next
Future Leaders of Nowhere by Emily O'Beirne. This is another book I received via NetGalley and I'm I can't wait to get into it as it has amazing reviews! This book follows two girls Finn and Willa as they participate in a camp for future leaders. I've heard that it's diverse, has a great LGBTQ+ romance with some kick ass female characters! It definitely sounds like a book i'll thoroughly enjoy!
Have you read any of these books? If so please let me know your thoughts!