June was a good reading month for me, I ended up reading 11 books 🙂
Favourite read of the month:
City of Saints & Thieves by Natalie C. Anderson review
Least favourite read of the month:
Someone Like You by Sarah Dessen review
Favourite reviews of this month:
Someone Like You by Sarah Dessen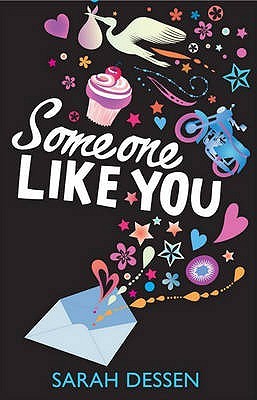 My review   ★★★
Halley has always followed in the wake of her best friend, Scarlett. But when Scarlett learns that her boyfriend has been killed in a motorcycle accident, and that she's carrying his baby, she's devastated. For the first time ever, Scarlett really needs Halley. Their friendship may bend under the weight, but it'll never break–because a true friendship is a promise you keep forever.
My Cousin Rachel by Daphne Du Maurier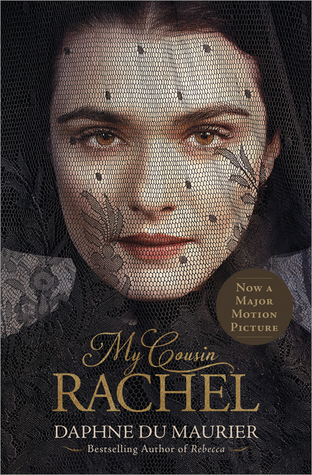 My review  ★★★★
Philip Ashley's older cousin Ambrose, who raised the orphaned Philip as his own son, has died in Rome. Philip, the heir to Ambrose's beautiful English estate, is crushed that the man he loved died far from home. He is also suspicious. While in Italy, Ambrose fell in love with Rachel, a beautiful English and Italian woman. But the final, brief letters Ambrose wrote hint that his love had turned to paranoia and fear.
Now Rachel has arrived at Philip's newly inherited estate. Could this exquisite woman, who seems to genuinely share Philip's grief at Ambrose's death, really be as cruel as Philip imagined? Or is she the kind, passionate woman with whom Ambrose fell in love? Philip struggles to answer this question, knowing Ambrose's estate, and his own future, will be destroyed if his answer is wrong.
Landline by Rainbow Rowell
My review   ★★★
Georgie McCool knows her marriage is in trouble. That it's been in trouble for a long time. She still loves her husband, Neal, and Neal still loves her, deeply — but that almost seems besides the point now.
Maybe that was always besides the point.
Two days before they're supposed to visit Neal's family in Omaha for Christmas, Georgie tells Neal that she can't go. She's a TV writer, and something's come up on her show; she has to stay in Los Angeles. She knows that Neal will be upset with her — Neal is always a little upset with Georgie — but she doesn't expect to him to pack up the kids and go home without her.
When her husband and the kids leave for the airport, Georgie wonders if she's finally done it. If she's ruined everything.
That night, Georgie discovers a way to communicate with Neal in the past. It's not time travel, not exactly, but she feels like she's been given an opportunity to fix her marriage before it starts . . .
Is that what she's supposed to do?
Or would Georgie and Neal be better off if their marriage never happened?
The Impossible Vastness of Us by Samantha Young
My review   ★★★
I know how to watch my back. I'm the only one that ever has.
India Maxwell hasn't just moved across the country—she's plummeted to the bottom rung of the social ladder. It's taken years to cover the mess of her home life with a veneer of popularity. Now she's living in one of Boston's wealthiest neighborhoods with her mom's fiancé and his daughter, Eloise. Thanks to her soon-to-be stepsister's clique of friends, including Eloise's gorgeous, arrogant boyfriend Finn, India feels like the one thing she hoped never to be seen as again: trash.
But India's not alone in struggling to control the secrets of her past. Eloise and Finn, the school's golden couple, aren't all they seem to be. In fact, everyone's life is infinitely more complex than it first appears. And as India grows closer to Finn and befriends Eloise, threatening the facades that hold them together, what's left are truths that are brutal, beautiful, and big enough to change them forever…
The Best Kind of Magic by Crystal Cestari
my review   ★★★
Amber Sand is not a witch. The Sand family Wicca gene somehow leapfrogged over her. But she did get one highly specific magical talent: she can see true love. As a matchmaker, Amber's pretty far down the sorcery food chain (even birthday party magicians rank higher), but after five seconds of eye contact, she can envision anyone's soul mate.
Amber works at her mother's magic shop–Windy City Magic–in downtown Chicago, and she's confident she's seen every kind of happy ending there is: except for one–her own. (The Fates are tricky jerks that way.) So when Charlie Blitzman, the mayor's son and most-desired boy in school, comes to her for help finding his father's missing girlfriend, she's distressed to find herself falling for him. Because while she can't see her own match, she can see his–and it's not Amber. How can she, an honest peddler of true love, pursue a boy she knows full well isn't her match?
The Best Kind of Magic is set in urban Chicago and will appeal to readers who long for magic in the real world. With a sharp-witted and sassy heroine, a quirky cast of mystical beings, and a heady dose of adventure, this novel will have you laughing out loud and questioning your belief in happy endings.
Aftercare Instructions by Bonnie Pipkin
my review   ★★★
In the tradition of Jandy Nelson and Rainbow Rowell, a big-hearted journey of furious friendship, crazy love, and unexpected hope after a teen's decision to end an unwanted pregnancy
"Troubled." That's seventeen-year-old Genesis according to her small New Jersey town. She finds refuge and stability in her relationship with her boyfriend, Peter—until he abandons her at a Planned Parenthood clinic during their appointment to terminate an unwanted pregnancy. The betrayal causes Gen to question everything.
As Gen pushes herself forward to find her new identity without Peter, she must also confront her most painful memories. Through the lens of an ongoing four act play within the novel, the fantasy of their undying love unravels line by line, scene by scene. Digging deeper into her past while exploring the underground theater world of New York City, she rediscovers a long-forgotten dream. But it's when Gen lets go of her history, the one she thinks she knows, that she's finally able to embrace the complicated, chaotic true story of her life, and take center stage.
This powerfully immersive and format-crushing debut follows Gen from dorm rooms to diners to house parties to auditions—and ultimately, right into readers' hearts.
City of Saints & Thieves by Natalie C. Anderson
my review   ★★★
Street-thief Tina breaks in to the luxurious house where her mother was killed to steal from Mr. Greyhill and nail him for her mother's murder. She is caught red-handed.
Saved by Mr. Greyhill's gorgeous son, Michael, the pair set in motion a cascade of dangerous events that lead them deeper into the mystery, and reveal dark and shocking secrets from Tina's past.
Tina and her mother fled the Congo years ago as refugees, trading the uncertain danger of their besieged village for a new, safer life in the bustling Kenyan metropolis. The corruption and politics of the Congo, and the gangster world of Sangui City, are behind Tina's mother's downfall. Is Tina tough enough to find the truth and bring the killer to justice?
Ready Player One by Ernest Cline
my review  ★★★★
It's the year 2044, and the real world has become an ugly place. We're out of oil. We've wrecked the climate. Famine, poverty, and disease are widespread. Like most of humanity, Wade Watts escapes this depressing reality by spending his waking hours jacked into the OASIS, a sprawling virtual utopia where you can be anything you want to be, where you can live and play and fall in love on any of ten thousand planets. And like most of humanity, Wade is obsessed by the ultimate lottery ticket that lies concealed within this alternate reality: OASIS founder James Halliday, who dies with no heir, has promised that control of the OASIS – and his massive fortune – will go to the person who can solve the riddles he has left scattered throughout his creation. For years, millions have struggled fruitlessly to attain this prize, knowing only that the riddles are based in the culture of the late twentieth century. And then Wade stumbles onto the key to the first puzzle. Suddenly, he finds himself pitted against thousands of competitors in a desperate race to claim the ultimate prize, a chase that soon takes on terrifying real-world dimensions – and that will leave both Wade and his world profoundly changed.
Simon vs. the Homo Sapiens Agenda by Becky Albertalli
my review  ★★★★
Sixteen-year-old and not-so-openly gay Simon Spier prefers to save his drama for the school musical. But when an email falls into the wrong hands, his secret is at risk of being thrust into the spotlight. Now Simon is actually being blackmailed: if he doesn't play wingman for class clown Martin, his sexual identity will become everyone's business. Worse, the privacy of Blue, the pen name of the boy he's been emailing, will be compromised.
With some messy dynamics emerging in his once tight-knit group of friends, and his email correspondence with Blue growing more flirtatious every day, Simon's junior year has suddenly gotten all kinds of complicated. Now, change-averse Simon has to find a way to step out of his comfort zone before he's pushed out—without alienating his friends, compromising himself, or fumbling a shot at happiness with the most confusing, adorable guy he's never met.
Lock and Key by Sarah Dessen
my review ★★★
Ruby, where is your mother?
Ruby knows that the game is up. For the past few months, she's been on her own in the yellow house, managing somehow, knowing that her mother will probably never return.
That's how she comes to live with Cora, the sister she hasn't seen in ten years, and Cora's husband Jamie, whose down-to-earth demeanor makes it hard for Ruby to believe he founded the most popular networking Web site around. A luxurious house, fancy private school, a new wardrobe, the promise of college and a future; it's a dream come true. So why is Ruby such a reluctant Cinderella, wary and defensive? And why is Nate, the genial boy next door with some secrets of his own, unable to accept the help that Ruby is just learning to give?
Best-selling author Sarah Dessen explores the heart of a gutsy, complex girl dealing with unforeseen circumstances and learning to trust again.
Eliza and Her Monsters by Francesca Zappia
my review   ★★★★
Her story is a phenomenon. Her life is a disaster.
In the real world, Eliza Mirk is shy, weird, and friendless. Online, she's LadyConstellation, the anonymous creator of the wildly popular webcomic Monstrous Sea. Eliza can't imagine enjoying the real world as much as she loves the online one, and she has no desire to try.
Then Wallace Warland, Monstrous Sea's biggest fanfiction writer, transfers to her school. Wallace thinks Eliza is just another fan, and as he draws her out of her shell, she begins to wonder if a life offline might be worthwhile.
But when Eliza's secret is accidentally shared with the world, everything she's built—her story, her relationship with Wallace, and even her sanity—begins to fall apart.