Mailbox Monday is a meme created by Marcia of To Be Continued, you can find the dedicated blog here.
PHYSICAL BOOKS
Am I Normal Yet by Holly Bourne
All Evie wants is to be normal. She's almost off her meds and at a new college where no one knows her as the girl-who-went-crazy. She's even going to parties and making friends. There's only one thing left to tick off her list…
But relationships are messy – especially relationships with teenage guys. They can make any girl feel like they're going mad. And if Evie can't even tell her new friends Amber and Lottie the truth about herself, how will she cope when she falls in love?
ebooks
The Crown's Game by Evelyn Skye
Vika Andreyeva can summon the snow and turn ash into gold. Nikolai Karimov can see through walls and conjure bridges out of thin air. They are enchanters—the only two in Russia—and with the Ottoman Empire and the Kazakhs threatening, the tsar needs a powerful enchanter by his side.
And so he initiates the Crown's Game, an ancient duel of magical skill—the greatest test an enchanter will ever know. The victor becomes the Imperial Enchanter and the tsar's most respected adviser. The defeated is sentenced to death.
Raised on tiny Ovchinin Island her whole life, Vika is eager for the chance to show off her talent in the grand capital of Saint Petersburg. But can she kill another enchanter—even when his magic calls to her like nothing else ever has?
For Nikolai, an orphan, the Crown's Game is the chance of a lifetime. But his deadly opponent is a force to be reckoned with—beautiful, whip-smart, imaginative—and he can't stop thinking about her.
And when Pasha, Nikolai's best friend and heir to the throne, also starts to fall for the mysterious enchantress, Nikolai must defeat the girl they both love…or be killed himself.
As long-buried secrets emerge, threatening the future of the empire, it becomes dangerously clear—the Crown's Game is not one to lose.
The Crown's Fate by Evelyn Skye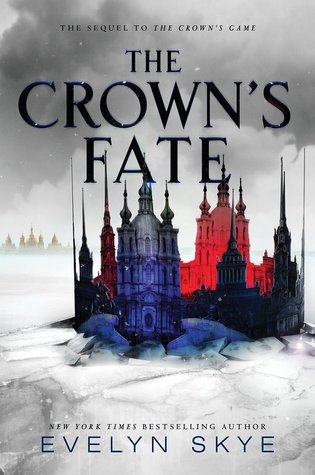 Russia is on the brink of great change. Pasha's coronation approaches, and Vika is now the Imperial Enchanter, but the role she once coveted may be more difficult—and dangerous—than she ever expected.
Pasha is grappling with his own problems—his legitimacy is in doubt, the girl he loves loathes him, and he believes his best friend is dead. When a challenger to the throne emerges—and with the magic in Russia growing rapidly—Pasha must do whatever it takes to keep his position and protect his kingdom.
For Nikolai, the ending of the Crown's Game stung deeply. Although he just managed to escape death, Nikolai remains alone, a shadow hidden in a not-quite-real world of his own creation. But when he's given a second chance at life—tied to a dark price—Nikolai must decide just how far he's willing to go to return to the world.
With revolution on the rise, dangerous new magic rearing up, and a tsardom up for the taking, Vika, Nikolai, and Pasha must fight—or face the destruction of not only their world but also themselves.
Demonglass by Rachel Hawkins
Sophie Mercer thought she was a witch. That was the whole reason she was sent to Hex Hall, a reform school for delinquent Prodigium (a.k.a. witches, shape-shifters, and faeries). But then she discovered the family secret, and the fact that her hot crush, Archer Cross, is an agent for The Eye, a group bent on wiping Prodigium off the face of the earth.
Turns out, Sophie's a demon, one of only two in the world-the other being her father. What's worse, she has powers that threaten the lives of everyone she loves. Which is precisely why Sophie decides she must go to London for the Removal, a dangerous procedure that will either destroy her powers for good-or kill her.
But once Sophie arrives, she makes a shocking discovery. Her new housemates? They're demons too. Meaning, someone is raising demons in secret, with creepy plans to use their powers, and probably not for good. Meanwhile, The Eye is set on hunting Sophie down, and they're using Archer to do it. But it's not like she has feelings for him anymore. Does she?
Eliza and Her Monsters by Francesca Zappia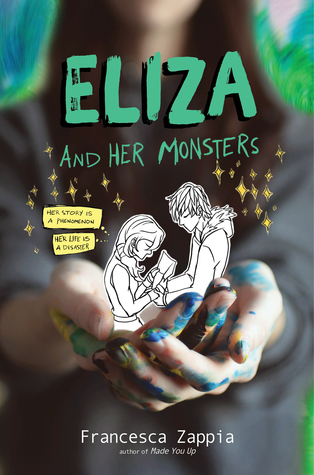 Eighteen-year-old Eliza Mirk is the anonymous creator of Monstrous Sea, a wildly popular webcomic, but when a new boy at school tempts her to live a life offline, everything she's worked for begins to crumble.
In the real world, Eliza Mirk is shy, weird, smart, and friendless. Online, Eliza is LadyConstellation, the anonymous creator of a popular webcomic called Monstrous Sea. With millions of followers and fans throughout the world, Eliza's persona is popular. Eliza can't imagine enjoying the real world as much as she loves her digital community. Then Wallace Warland transfers to her school, and Eliza begins to wonder if a life offline might be worthwhile. But when Eliza's secret is accidentally shared with the world, everything she's built—her story, her relationship with Wallace, and even her sanity—begins to fall apart. With pages from Eliza's webcomic, as well as screenshots from Eliza's online forums, this uniquely formatted book will appeal to fans of Noelle Stevenson's Nimona and Rainbow Rowell's Fangirl.
When Dimple Met Rishi by Sandhya Menon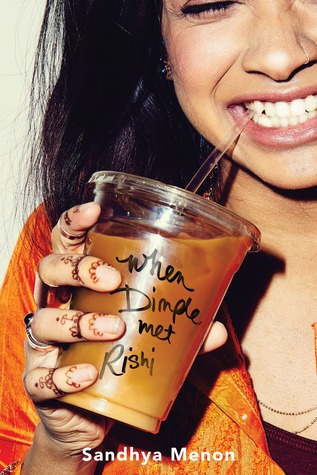 A laugh-out-loud, heartfelt YA romantic comedy, told in alternating perspectives, about two Indian-American teens whose parents have arranged for them to be married.
Dimple Shah has it all figured out. With graduation behind her, she's more than ready for a break from her family, from Mamma's inexplicable obsession with her finding the "Ideal Indian Husband." Ugh. Dimple knows they must respect her principles on some level, though. If they truly believed she needed a husband right now, they wouldn't have paid for her to attend a summer program for aspiring web developers…right?
Rishi Patel is a hopeless romantic. So when his parents tell him that his future wife will be attending the same summer program as him—wherein he'll have to woo her—he's totally on board. Because as silly as it sounds to most people in his life, Rishi wants to be arranged, believes in the power of tradition, stability, and being a part of something much bigger than himself.
The Shahs and Patels didn't mean to start turning the wheels on this "suggested arrangement" so early in their children's lives, but when they noticed them both gravitate toward the same summer program, they figured, Why not?
Dimple and Rishi may think they have each other figured out. But when opposites clash, love works hard to prove itself in the most unexpected ways.
Bridget Jones's Diary by Helen Fielding
Meet Bridget Jones—a 30-something Singleton who is certain she would have all the answers if she could:
a. lose 7 pounds
b. stop smoking
c. develop Inner Poise
"123 lbs. (how is it possible to put on 4 pounds in the middle of the night? Could flesh have somehow solidified becoming denser and heavier? Repulsive, horrifying notion), alcohol units 4 (excellent), cigarettes 21 (poor but will give up totally tomorrow), number of correct lottery numbers 2 (better, but nevertheless useless)…"
Bridget Jones' Diary is the devastatingly self-aware, laugh-out-loud daily chronicle of Bridget's permanent, doomed quest for self-improvement — a year in which she resolves to: reduce the circumference of each thigh by 1.5 inches, visit the gym three times a week not just to buy a sandwich, form a functional relationship with a responsible adult, and learn to program the VCR.
Over the course of the year, Bridget loses a total of 72 pounds but gains a total of 74. She remains, however, optimistic. Through it all, Bridget will have you helpless with laughter, and — like millions of readers the world round — you'll find yourself shouting, "Bridget Jones is me!"
My Cousin Rachel by Daphne Du Maurier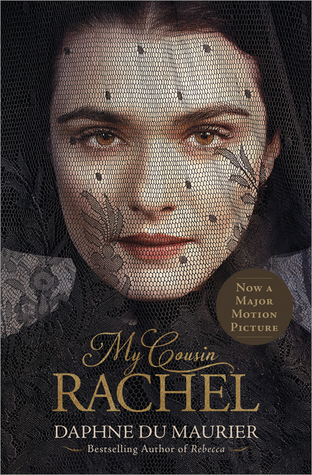 Philip Ashley's older cousin Ambrose, who raised the orphaned Philip as his own son, has died in Rome. Philip, the heir to Ambrose's beautiful English estate, is crushed that the man he loved died far from home. He is also suspicious. While in Italy, Ambrose fell in love with Rachel, a beautiful English and Italian woman. But the final, brief letters Ambrose wrote hint that his love had turned to paranoia and fear.
Now Rachel has arrived at Philip's newly inherited estate. Could this exquisite woman, who seems to genuinely share Philip's grief at Ambrose's death, really be as cruel as Philip imagined? Or is she the kind, passionate woman with whom Ambrose fell in love? Philip struggles to answer this question, knowing Ambrose's estate, and his own future, will be destroyed if his answer is wrong.
Violet Grenande by Victoria Scott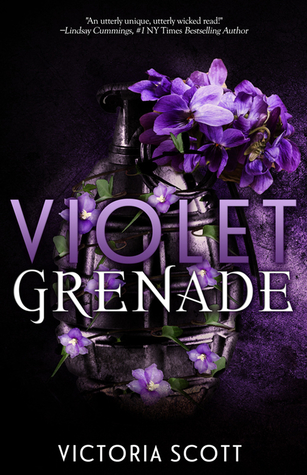 Domino: A runaway with blood on her hands.
Cain: A silent boy about to explode.
Madam Karina: A woman who demands obedience.
Wilson: The one who will destroy them all.
When Madam Karina discovers Domino in an alleyway, she offers her a position at her girls' home in secluded West Texas. With no alternatives and an agenda of her own, Domino accepts. It isn't long before she is fighting her way up the ranks to gain the madam's approval…and falling for Cain, the mysterious boy living in the basement.
But the madam has horrible secrets. So do the girls in the house. So does Cain.
Escaping is harder than Domino expects, though, because the madam doesn't like to lose inventory. But then, Madam Karina doesn't know about the danger living inside Domino's mind.
Madam Karina doesn't know about Wilson.
Royal Bastards by Andrew Shvarts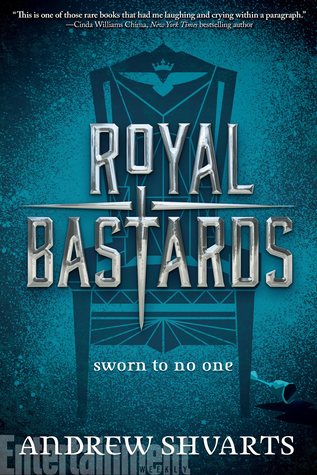 Being a bastard blows. Tilla would know. Her father, Lord Kent of the Western Province, loved her as a child, but cast her aside as soon as he had trueborn children.
At sixteen, Tilla spends her days exploring long-forgotten tunnels beneath the castle with her stablehand half brother, Jax, and her nights drinking with the servants, passing out on Jax's floor while her castle bedroom collects dust. Tilla secretly longs to sit by her father's side, resplendent in a sparkling gown, enjoying feasts with the rest of the family. Instead, she sits with the other bastards, like Miles of House Hampstedt, an awkward scholar who's been in love with Tilla since they were children.
Then, at a feast honoring the visiting princess Lyriana, the royal shocks everyone by choosing to sit at the Bastards' Table. Before she knows it, Tilla is leading the sheltered princess on a late-night escapade. Along with Jax, Miles, and fellow bastard Zell, a Zitochi warrior from the north, they stumble upon a crime they were never meant to witness.
Rebellion is brewing in the west, and a brutal coup leaves Lyriana's uncle, the Royal Archmagus, dead—with Lyriana next on the list. The group flees for their lives, relentlessly pursued by murderous mercenaries; their own parents have put a price on their heads to prevent the king and his powerful Royal Mages from discovering their treachery.
The bastards band together, realizing they alone have the power to prevent a civil war that will tear their kingdom apart—if they can warn the king in time. And if they can survive the journey . . .
The Traitor's Kiss by Erin Beaty
An obstinate girl who will not be married.
A soldier desperate to prove himself.
A kingdom on the brink of war.
With a sharp tongue and an unruly temper, Sage Fowler is not what they'd call a lady―which is perfectly fine with her. Deemed unfit for marriage, Sage is apprenticed to a matchmaker and tasked with wrangling other young ladies to be married off for political alliances. She spies on the girls―and on the soldiers escorting them.
As the girls' military escort senses a political uprising, Sage is recruited by a handsome soldier to infiltrate the enemy ranks. The more she discovers as a spy, the less certain she becomes about whom to trust―and Sage becomes caught in a dangerous balancing act that will determine the fate of her kingdom.
A Million Junes by Emily Henry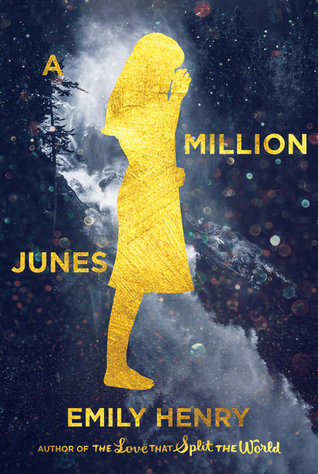 For as long as Jack "June" O'Donnell has been alive, her parents have had only one rule: stay away from the Angert family. But when June collides—quite literally—with Saul Angert, sparks fly, and everything June has known is thrown into chaos.
Who exactly is this gruff, sarcastic, but seemingly harmless boy who has returned to their hometown of Five Fingers, Michigan, after three mysterious years away? And why has June—an O'Donnell to her core—never questioned her late father's deep hatred of the Angert family? After all, the O'Donnells and the Angerts may have mythic legacies, but for all the tall tales they weave, both founding families are tight-lipped about what caused the century-old rift between them.
As Saul and June's connection grows deeper, they find that the magic, ghosts, and coywolves of Five Fingers seem to be conspiring to reveal the truth about the harrowing curse that has plagued their bloodlines for generations. Now June must question everything she knows about her family and the father she adored, and she must decide whether it's finally time for her—and all the O'Donnells before her—to let go.
The Names They Gave Us by Emery Lord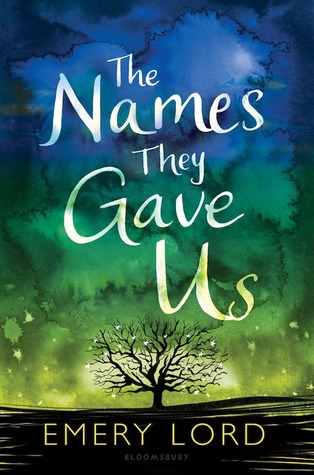 When it all falls apart, who can you believe in?
Everything is going right for Lucy Hansson, until her mom's cancer reappears. Just like that, Lucy breaks with all the constants in her life: her do-good boyfriend, her steady faith, even her longtime summer church camp job.
Instead, Lucy lands at a camp for kids who have been through tough times. As a counselor, Lucy is in over her head and longs to be with her parents across the lake. But that's before she gets to know her coworkers, who are as loving and unafraid as she so desperately wants to be.
It's not just new friends that Lucy discovers at camp—more than one old secret is revealed along the way. In fact, maybe there's much more to her family and her faith than Lucy ever realized.
Girl Out of Water by Laura Silverman
Anise Sawyer plans to spend every minute of summer with her friends: surfing, chowing down on fish tacos drizzled with wasabi balsamic vinegar, and throwing bonfires that blaze until dawn. But when a serious car wreck leaves her aunt, a single mother of three, with two broken legs, it forces Anise to say goodbye for the first time to Santa Cruz, the waves, her friends, and even a kindling romance, and fly with her dad to Nebraska for the entire summer. Living in Nebraska isn't easy. Anise spends her days caring for her three younger cousins in the childhood home of her runaway mom, a wild figure who's been flickering in and out of her life since birth, appearing for weeks at a time and then disappearing again for months, or even years, without a word.
Complicating matters is Lincoln, a one-armed, charismatic skater who pushes Anise to trade her surfboard for a skateboard. As Anise draws closer to Lincoln and takes on the full burden and joy of her cousins, she loses touch with her friends back home – leading her to one terrifying question: will she turn out just like her mom and spend her life leaving behind the ones she loves
It Started With Goodbye by Christina June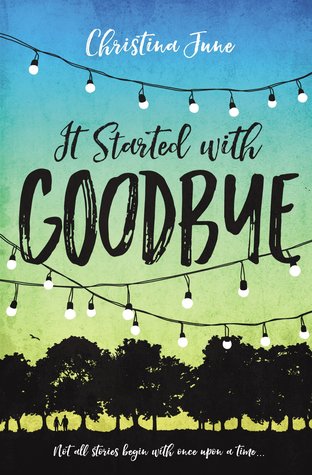 Sixteen-year-old Tatum Elsea is bracing for the worst summer of her life. After being falsely accused of a crime, she's stuck under stepmother-imposed house arrest and her BFF's gone ghost. Tatum fills her newfound free time with community service by day and working at her covert graphic design business at night (which includes trading emails with a cute cello-playing client). When Tatum discovers she's not the only one in the house keeping secrets, she finds she has the chance to make amends with her family and friends. Equipped with a new perspective, and assisted by her feisty step-abuela-slash-fairy-godmother, Tatum is ready to start fresh and maybe even get her happy ending along the way.
Ramona Blue by Julie Murphy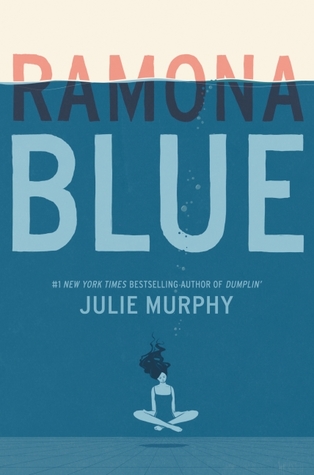 Ramona was only five years old when Hurricane Katrina changed her life forever.
Since then, it's been Ramona and her family against the world. Standing over six feet tall with unmistakable blue hair, Ramona is sure of three things: she likes girls, she's fiercely devoted to her family, and she knows she's destined for something bigger than the trailer she calls home in Eulogy, Mississippi. But juggling multiple jobs, her flaky mom, and her well-meaning but ineffectual dad forces her to be the adult of the family. Now, with her sister, Hattie, pregnant, responsibility weighs more heavily than ever.
The return of her childhood friend Freddie brings a welcome distraction. Ramona's friendship with the former competitive swimmer picks up exactly where it left off, and soon he's talked her into joining him for laps at the pool. But as Ramona falls in love with swimming, her feelings for Freddie begin to shift too, which is the last thing she expected. With her growing affection for Freddie making her question her sexual identity, Ramona begins to wonder if perhaps she likes girls and guys or if this new attraction is just a fluke. Either way, Ramona will discover that, for her, life and love are more fluid than they seem.
Sad Girls by Lang Leav
"Your first love isn't the first person you give your heart to—it's the first one who breaks it."
Sad Girls is the much anticipated debut novel from international best-selling author Lang Leav. A beautifully written and emotionally charged coming of age story, where young love, dark secrets, and tragedy collide.
School is almost out for Audrey, but the panic attacks are just beginning. Because Audrey told a lie and now her classmate, Ana, is dead. Just as her world begins to spin out of control, Audrey meets the enigmatic Rad—the boy who could turn it all around. But will their ill-timed romance drive her closer to the edge?
Romancing the Throne by Nadine Jolie Courtney
Scandal, secrets, and heartbreak abound in this juicy, modern girl-meets-prince story—perfect for fans of Stephanie Perkins and Jennifer E. Smith. "Maybe sisters aren't supposed to fall for the same guy, but who can mess with chemistry? A divine romantic comedy" (Brightly.com).
For the first time ever, the Weston sisters are at the same boarding school. After an administration scandal at Libby's all-girls school threatens her chances at a top university, she decides to join Charlotte at posh and picturesque Sussex Park. Social-climbing Charlotte considers it her sisterly duty to bring Libby into her circle: Britain's young elites, glamorous teens who vacation in Hong Kong and the South of France and are just as comfortable at a polo match as they are at a party.
It's a social circle that just so happens to include handsome seventeen-year-old Prince Edward, heir to Britain's throne.
If there are any rules of sisterhood, "Don't fall for the same guy" should be one of them. But sometimes chemistry—even love—grows where you least expect it. In the end, there may be a price to pay for romancing the throne…and more than one path to happily ever after.
Grit by Gillian French
His presence beside me is like heat, like weight, something I've carried around on my back too long.
It's summer in rural Maine; when seventeen-year-old Darcy Prentiss isn't raking berries with her sister, Mags, and cousin, Nell, during the day, she's drinking and swimming with the boys in the quarry by night. She knows how to have a good time, just like anyone else, but when you've been designated the town slut, every move you make seems to further solidify your "trashy girl" reputation.
But the fun is what's been keeping Darcy's mind off the things she can't forget: a disturbing secret she shares with Nell, the mysterious disappearance of her ex-best friend, and that hazy Fourth of July party that ended with Darcy drunk, on her back, wondering how she let it get this far.
Then someone in town anonymously nominates Darcy to be in the running for Bay Festival Princess—a cruel, almost laughable gesture that can only be the work of someone with a score to settle. Everything Darcy has been trying to keep down comes bubbling to the surface in ways she wasn't prepared to handle…and isn't sure if she can.
I Believe in a Thing Called Love by Maurene Goo
Desi Lee believes anything is possible if you have a plan. That's how she became student body president. Varsity soccer star. And it's how she'll get into Stanford. But—she's never had a boyfriend. In fact, she's a disaster in romance, a clumsy, stammering humiliation magnet whose botched attempts at flirting have become legendary with her friends. So when the hottest human specimen to have ever lived walks into her life one day, Desi decides to tackle her flirting failures with the same zest she's applied to everything else in her life. She finds guidance in the Korean dramas her father has been obsessively watching for years—where the hapless heroine always seems to end up in the arms of her true love by episode ten. It's a simple formula, and Desi is a quick study. Armed with her "K Drama Steps to True Love," Desi goes after the moody, elusive artist Luca Drakos—and boat rescues, love triangles, and staged car crashes ensue. But when the fun and games turn to true feels, Desi finds out that real love is about way more than just drama.
Windfall by Jennifer E. Smith
Let luck find you.
Alice doesn't believe in luck—at least, not the good kind. But she does believe in love, and for some time now, she's been pining for her best friend, Teddy. On his eighteenth birthday—just when it seems they might be on the brink of something—she buys him a lottery ticket on a lark. To their astonishment, he wins $140 million, and in an instant, everything changes.
At first, it seems like a dream come true, especially since the two of them are no strangers to misfortune. As a kid, Alice won the worst kind of lottery possible when her parents died just over a year apart from each other. And Teddy's father abandoned his family not long after that, leaving them to grapple with his gambling debts. Through it all, Teddy and Alice have leaned on each other. But now, as they negotiate the ripple effects of Teddy's newfound wealth, a gulf opens between them. And soon, the money starts to feel like more of a curse than a windfall.
As they try to find their way back to each other, Alice learns more about herself than she ever could have imagined…and about the unexpected ways in which luck and love sometimes intersect.
The Seafarer's Kiss by Julia Ember
Having long-wondered what lives beyond the ice shelf, nineteen-year-old mermaid Ersel learns of the life she wants when she rescues and befriends Ragna, a shield-maiden stranded on the mermen's glacier. But when Ersel's childhood friend and suitor catches them together, he gives Ersel a choice: say goodbye to Ragna or face justice at the hands of the glacier's brutal king.
Determined to forge a different fate, Ersel seeks help from Loki. But such deals are never as one expects, and the outcome sees her exiled from the only home and protection she's known. To save herself from perishing in the barren, underwater wasteland and be reunited with the human she's come to love, Ersel must try to outsmart the God of Lies.