Mailbox Monday is a meme created by Marcia of To Be Continued, you can find the dedicated blog here.
Physical Books
The Rosie Effect by Don Tillman
THE ROSIE PROJECT WAS COMPLETE BUT I WAS UNPREPARED FOR THE ROSIE EFFECT.
GREETINGS. My name is Don Tillman. I am forty-one years old. I have been married to Rosie Jarman, world's most perfect woman, for ten months and ten days.
Marriage added significant complexity to my life. When we relocated to New York City, Rosie brought three maximum-size suitcases. We abandoned the Standardised Meal System and agreed that sex should not be scheduled in advance.
Then Rosie told me we had 'something to celebrate', and I was faced with a challenge even greater than finding a partner.
I have attempted to follow traditional protocols and have sourced advice from all six of my friends, plus a therapist and the internet.
The result has been a web of deceit. I am now in danger of prosecution, deportation and professional disgrace.
And of losing Rosie forever.
ebooks
Nevernight by Jay Kristoff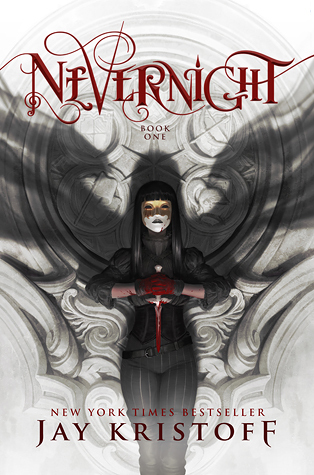 The first in a new fantasy series from the New York Times bestselling author.
In a land where three suns almost never set, a fledgling killer joins a school of assassins, seeking vengeance against the powers who destroyed her family.
Daughter of an executed traitor, Mia Corvere is barely able to escape her father's failed rebellion with her life. Alone and friendless, she hides in a city built from the bones of a dead god, hunted by the Senate and her father's former comrades. But her gift for speaking with the shadows leads her to the door of a retired killer, and a future she never imagined.
Now, Mia is apprenticed to the deadliest flock of assassins in the entire Republic—the Red Church. If she bests her fellow students in contests of steel, poison and the subtle arts, she'll be inducted among the Blades of the Lady of Blessed Murder, and one step closer to the vengeance she desires. But a killer is loose within the Church's halls, the bloody secrets of Mia's past return to haunt her, and a plot to bring down the entire congregation is unfolding in the shadows she so loves.
Will she even survive to initiation, let alone have her revenge?
Our Chemical Hearts by Krystal Sutherland
John Green meets Rainbow Rowell in this irresistible story of first love, broken hearts, and the golden seams that put them back together again.
Henry Page has never been in love. He fancies himself a hopeless romantic, but the slo-mo, heart palpitating, can't-eat-can't-sleep kind of love that he's been hoping for just hasn't been in the cards for him—at least not yet. Instead, he's been happy to focus on his grades, on getting into a semi-decent college and finally becoming editor of his school newspaper. Then Grace Town walks into his first period class on the third Tuesday of senior year and he knows everything's about to change.
Grace isn't who Henry pictured as his dream girl—she walks with a cane, wears oversized boys' clothes, and rarely seems to shower. But when Grace and Henry are both chosen to edit the school paper, he quickly finds himself falling for her. It's obvious there's something broken about Grace, but it seems to make her even more beautiful to Henry, and he wants nothing more than to help her put the pieces back together again. And yet, this isn't your average story of boy meets girl. Krystal Sutherland's brilliant debut is equal parts wit and heartbreak, a potent reminder of the bittersweet bliss that is first love.
Everland by Wendy Spinale
The only way to grow up is to survive.
London has been destroyed in a blitz of bombs and disease. The only ones who have survived the destruction and the outbreak of a deadly virus are children, among them sixteen-year-old Gwen Darling and her younger siblings, Joanna and Mikey. They spend their nights scavenging and their days avoiding the deadly Marauders—the German army led by the cutthroat Captain Hanz Otto Oswald Kretschmer.
Unsure if the virus has spread past England's borders but desperate to leave, Captain Hook is on the hunt for a cure, which he thinks can be found in one of the surviving children. He and his Marauders stalk the streets snatching children for experimentation. None ever return.
Until one day when they grab Joanna. Gwen will stop at nothing to get her sister back, but as she sets out, she crosses paths with a daredevil named Pete. Pete offers the assistance of his gang of Lost Boys and the fierce sharpshooter Bella, who have all been living in a city hidden underground. But in a place where help has a steep price and every promise is bound by blood, it might cost Gwen more than she bargained for. And are Gwen, Pete, the Lost Boys, and Bella enough to outsmart the ruthless Captain Hook?
Umberland by Wendy Spinale
They're dreadfully fond of beheading people here…
Gwen, Pete, and the others have escaped from Everland. Except the safe haven they hoped to find at Alnwick Castle doesn't exist. With the Queen of England on her deathbed, Duchess Alyssa has stepped in, but things have gotten worse as the cure Doc created for the Horologia virus has mutated into something even more deadly. The only possible solution he can think of is to go back to the virus's origin: an extinct poisonous apple.
Legend has it, though, that a tree bearing the apple might be found at the center of an impossible labyrinth hidden deep within Germany. A place no one in their right mind enters. With no other options, Alyssa sets out with only her sword, her wits, and the help of Maddox Hadder, a wild boy who oversees the castle gardens. To get to the center of the maze, she'll be forced to battle monsters more terrifying than her darkest nightmares.
But can anyone truly survive the madness of the maze? And what if there's no apple to be found there?
Textrovert by Lindsey Summers
Can you fall in
with someone you've never met?
Summer is nearly over and Keeley is about to start her senior year when disaster strikes: she picks up the wrong cell phone by mistake.
Just her luck that it belongs to Talon, a totally arrogant jock
who's just left for football camp—with her phone. Keeley doesn't know him, but they'll need to rely on each other to forward their messages for an entire week.
Talon is so full of himself, but Keeley quickly discovers he's funny, too—at least his texts are.
And he listens to Keeley—which is more than anyone else does. Texting Talon, she can be more than just the quiet twin sister of a popular boy. Texting Talon, she can be the outgoing person she's always wanted to be. Soon the two are falling for each other, hard.
But when true identities are revealed and secrets are exposed, will Keeley's feelings stay the same?
Cold Summer by Gwen Cole
Today, he's a high school dropout with no future.
Tomorrow, he's a soldier in World War II.
Kale Jackson has spent years trying to control his time-traveling ability but hasn't had much luck. One day he lives in 1945, fighting in the war as a sharpshooter and helplessly watching soldiers—friends—die. Then the next day, he's back in the present, where WWII has bled into his modern life in the form of PTSD, straining his relationship with his father and the few friends he has left. Every day it becomes harder to hide his battle wounds, both physical and mental, from the past.
When the ex-girl-next-door, Harper, moves back to town, thoughts of what could be if only he had a normal life begin to haunt him. Harper reminds him of the person he was before the PTSD, which helps anchor him to the present. With practice, maybe Kale could remain in the present permanently and never step foot on a battlefield again. Maybe he can have the normal life he craves.
But then Harper finds Kale's name in a historical article—and he's listed as a casualty of the war. Kale knows now that he must learn to control his time-traveling ability to save himself and his chance at a life with Harper. Otherwise, he'll be killed in a time where he doesn't belong by a bullet that was never meant for him.
Release by Patrick Ness
Inspired by Mrs Dalloway and Judy Blume's Forever, Release is one day in the life of Adam Thorn, 17. It's a big day. Things go wrong. It's intense, and all the while, weirdness approaches…
Adam Thorn is having what will turn out to be the most unsettling, difficult day of his life, with relationships fracturing, a harrowing incident at work, and a showdown between this gay teen and his preacher father that changes everything. It's a day of confrontation, running, sex, love, heartbreak, and maybe, just maybe, hope. He won't come out of it unchanged. And all the while, lurking at the edges of the story, something extraordinary and unsettling is on a collision course.
Dividing Eden by Joelle Charbonneau
From the author of the New York Times bestselling Testing trilogy comes a sweeping new fantasy series, perfect for fans of Victoria Aveyard and Sarah J. Maas.
Twins Carys and Andreus were never destined to rule Eden. With their older brother next in line to inherit the throne, the future of the kingdom was secure.
But appearances—and rivals—can be deceiving. When Eden's king and crown prince are killed by assassins, Eden desperately needs a monarch, but the line of succession is no longer clear. With a ruling council scheming to gain power, Carys and Andreus are faced with only one option—to take part in a Trial of Succession that will determine which one of them is worthy of ruling the kingdom.
As sister and brother, Carys and Andreus have always kept each other safe—from their secrets, from the court, and from the monsters lurking in the mountains beyond the kingdom's wall. But the Trial of Succession will test the bonds of trust and family.
With their country and their hearts divided, Carys and Andreus will discover exactly what each will do to win the crown. How long before suspicion takes hold and the thirst for power leads to the ultimate betrayal?
Bear Town by Fredrik Backman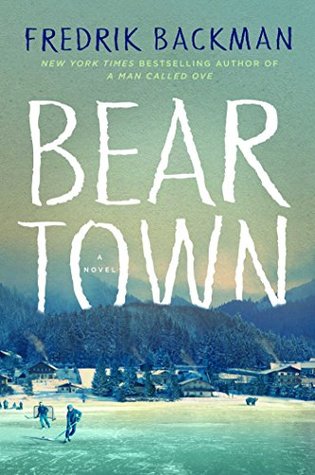 The #1 New York Times bestselling author of A Man Called Ove returns with a dazzling, profound novel about a small town with a big dream—and the price required to make it come true.
People say Beartown is finished. A tiny community nestled deep in the forest, it is slowly losing ground to the ever encroaching trees. But down by the lake stands an old ice rink, built generations ago by the working men who founded this town. And in that ice rink is the reason people in Beartown believe tomorrow will be better than today. Their junior ice hockey team is about to compete in the national semi-finals, and they actually have a shot at winning. All the hopes and dreams of this place now rest on the shoulders of a handful of teenage boys.
Being responsible for the hopes of an entire town is a heavy burden, and the semi-final match is the catalyst for a violent act that will leave a young girl traumatized and a town in turmoil. Accusations are made and, like ripples on a pond, they travel through all of Beartown, leaving no resident unaffected.
Beartown explores the hopes that bring a small community together, the secrets that tear it apart, and the courage it takes for an individual to go against the grain. In this story of a small forest town, Fredrik Backman has found the entire world.
Have you read any of these books? Let me know your thoughts!