Thank you so much to Priyasha @ Books and Co. for tagging me in this, be sure to check out her blog because it's amazing!
1. The best book you've read so far in 2017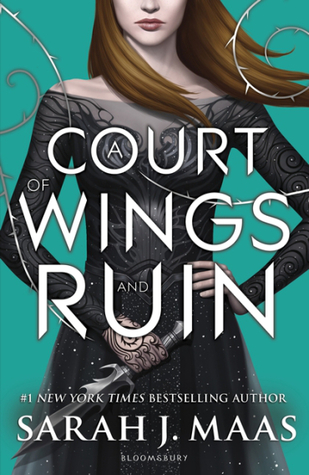 A Court of Wings and Ruin by Sarah J. Maas
This book took my heart and completely obliterated it, this book was the end of me! I will say, A Court of Mist and Fury still takes the cake for the best book in the series, but ACOMAF came pretty damn close. If you haven't already, please read the ACOTAR series, honestly what are you doing, READ IT NOW! you can read all my gushy thoughts and opinions of this book in my review.
2. Best sequel of 2017 so far?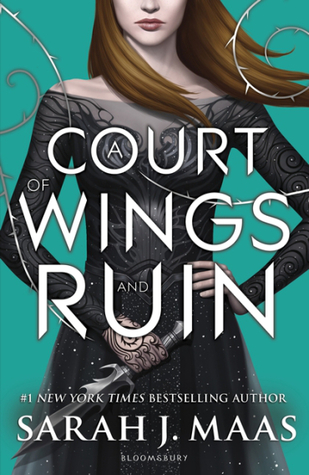 A Court of Wings and Ruin by Sarah J. Maas
Well that was no surprise… honestly guys I swear I'll try not to put any of the ACOTAR books as ALL my answers, which is pretty much what I always do in every tag. Buy hey, I wanna be truthful when writing my answers, right? You guys a are probably so sick of me already, SORRY!
3. A new release you haven't read yet, but want to?
Lord of Shadows by Cassandra Clare
Yes I pre-ordered Lord of Shadows, no I still have not finished The Mortal Instruments, I know what you're thinking, I'm strange. One of my goals this year was to get caught up with all the Shadowhunters books, but I'm still not sure if I want to as I know for a fact that I'm going to have a massive book hangover after reading Lord of Shadows and I don't really want to wait 2 years for the next instalment. Thoughts? Should I read TMI and The Dark Artifices?
4. Most anticipated release of the second half of 2017?
An Enchantment of Ravens by Margaret Rogerson
I only heard about this book recently, but as soon as I heard the synopsis I wanted to get my hands on it ASAP! But I have to wait until September until this one is released *cries*. So basically this book involves faeries, different fae courts, and a fae prince you can shape shift into a Raven? TAKE ME MONEY! The premise sounds to good and there are already rave reviews up on Goodreads which have got me stoked for this book!
5. Biggest disappointment?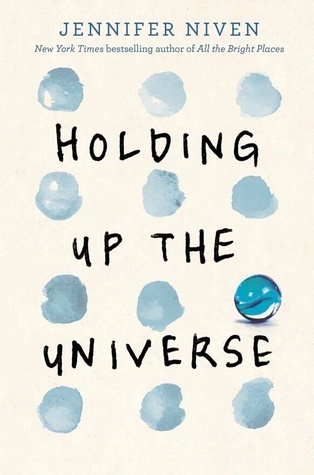 Holding Up the Universe by Jennifer Niven
I've heard some great things about Jennifer Niven, especially about All The Bright Places. But this book was such a let-down for me. The characters were whiny and immature, and I'm sad to say I just didn't enjoy this book. However, I still own All The Bright Places and I'm still going to give it a go and see how I sit with it, hopefully I enjoy it a lot more.
6. Biggest surprise?
180 Seconds by Jessica Park
when I received an arc of this book to review, I thought I was going to enjoy it, but I never knew I was going to love it as much as I did! 180 is the perfect feel-good contemporary, I laughed, I cried and I sped through this book in what felt like 180 seconds. It had now become one of my favourite contemporaries, and that's saying a lot. I NEED to buy a finished copy for myself, because I know I'm going to be re-reading this book over and over again. You can read my review here.
7. Favourite new author?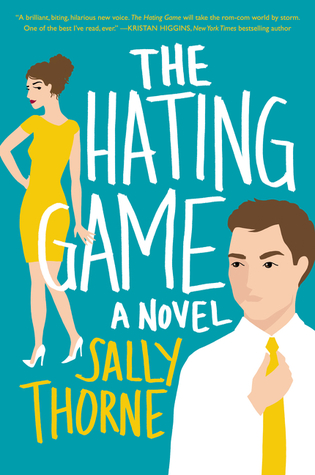 Sally Thorne the author of The Hating Game
Sally Thorne is hands down one of my new favourite authors, I LOVED the Hating Game to bits and you bet I'm going to be pre-ordering her next book The Comfort Zone! Sally has become one of my auto-buy authors, anything new she releases I'm definitely going to purchase, I couldn't get enough of her writing style and adorable characters.
8. Newest fictional crush?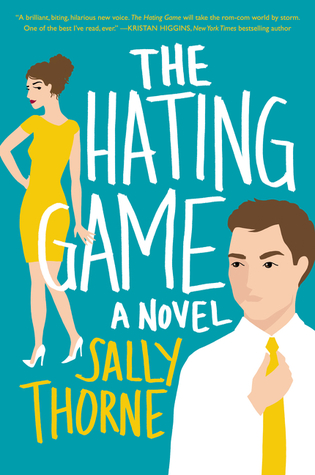 Joshua Templeman from The Hating Game by Sally Thorne
Joshua, Joshua, Joshua… if you don't already know about Joshua Templeman, firstly what are you doing? Get of your ass and experience the sexiness that is Joshua Templeman by reading The Hating Game, he is one of those guys who has a bad boy persona but is actually so precious when he opens up and ugh, I just can't. SO MUCH SWOOOON ❤ Apart from Rhysand, my ultimate bae, I would say Josh is pretty high up there on my book boyfriend list.
9. Newest favourite character
Ebsen Baylor from 180 Seconds by Jessica Park
Esben is one of the reasons I loved 180 seconds so much! He is humble, down to earth and uses his mass social media presence to help other people, not just to reap the benefits for himself. Esben is the ultimate "good" character, he's so caring and thoughtful, and the way he treated Allison was so adorable, I can't, Ebsen Baylor is a major cutie!
10. A book that made you cry?
If I stay by Gayle Forman
If I Stay wasn't my favourite book, if I'm being honest I was hoping to like it a whole lot more than I did. But despite that, this book made me cry, SO MANY TIMES. There were just some tender moments where I couldn't help but shed some tears, and usually when a book makes me cry it ends up being one of my favourites, but somehow I still found this book to be mediocre. I'm not sure why, but I just did.
11. A book that made you happy?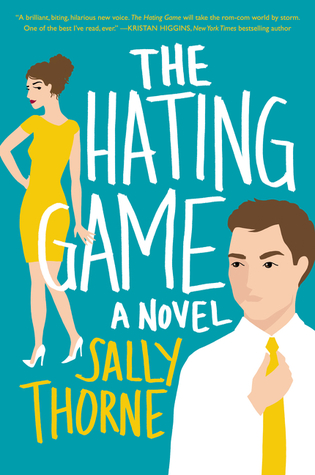 The Hating Game by Sally Thorne
I don't want to keep repeating the same answers, but honestly, the Hating Game made me happier than any book I've ever read before. I remember listening to the audiobook of this and I had a massive smile pasted on my face the ENTIRE time, I also laughed out loud more times than I could count. If you're looking for a pick me up book, or a book that will just make you happy for days, PLEASE check out The Hating Game, you won;t be disappointed!
12. Favourite book to movie adaptation you've seen this year?
A Dog's Purpose by W. Bruce Cameron
I enjoyed the book A Dog's Purpose, but the movie hit me in all the feels, I cried countless times and I honestly think I liked the movie better than the book, and that NEVER happens for me! I love dog's so it was the perfect movie, if I tiny bit too fast at times, but it was so adorable and heartfelt. If you haven't already watched this movie I suggest watching it, especially if you're a dog lover like me! Read my book review here.
13. Favourite review you've written this year
Goodbye Days  by Jeff Zenter
My review for Goodbye days was one of the one of the reviews I really enjoyed writing. I got really immersed in writing my review, and after writing it I felt like I had actually rated the book too low, as I realised I enjoyed the book more than I thought! So right before posting my review I changed my rating, that's never happened to me before, I think it goes to show when you're really into writing a review, you can realise things you had never realised beforehand! You can read my review here.
14. Most beautiful book you bought or received so far this year?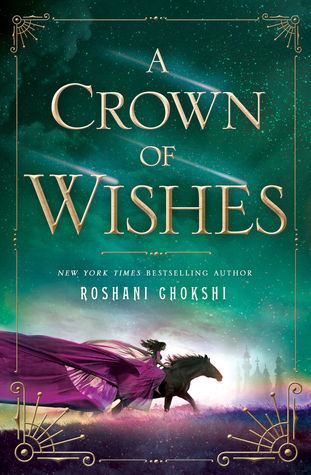 A Crown of Wishes by Roshani Chockshi
I think you guys have already heard enough about my love for the gorgeous cover that is A Crown of Wishes, I gush about it a lot. I have this book as an eBook, but I'm DYING to get my hands on a hardback copy, as the print version just cannot compare. In person it's all metallic and shiny, UGH I love it so much! ❤
15. Books you need to read by the end of the year?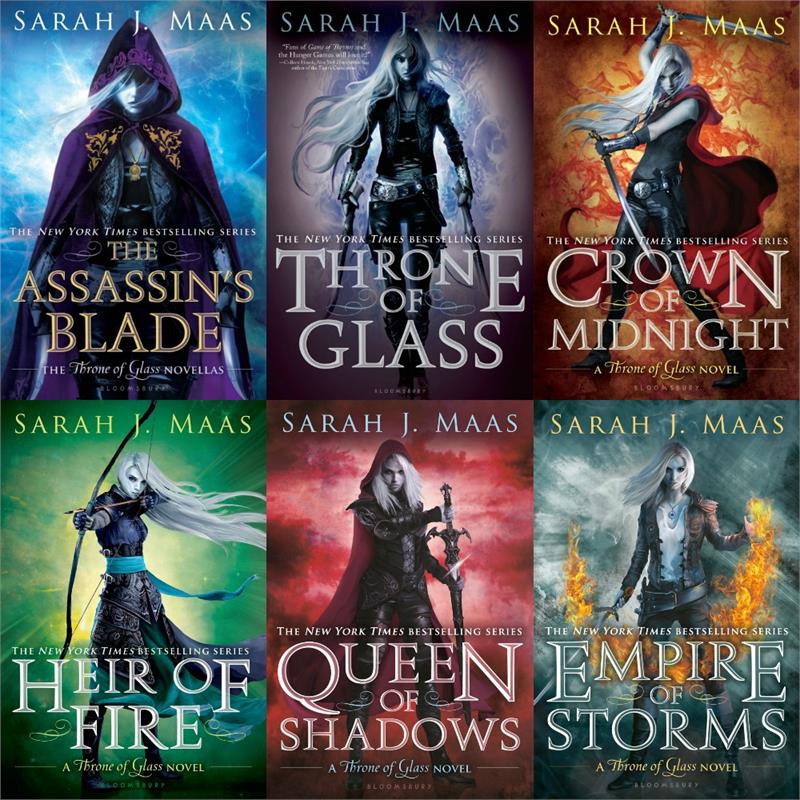 I NOMINATE:
Lyndsey @ Lydnsey's Book Blog / Ally @ Ally Writes Things / Nadwa @ Painfullyfictional
sdfadfbfgsn