Mailbox Monday is a meme created by Marcia of To Be Continued, you can find the dedicated blog here.
If you don't already know, I'm currently on holiday in the Gold Coast, yesterday we drove 2 hours to a small town where there was a bohemian market. There was also a massive second hand book store and I was able to find the new edition of The Well of Ascension in god condition for only $5! You can say that I'm very happy 🙂
Physical books
The Well of Ascension by Brandon Sanderson
Vin, the street urchin who has grown into the most powerful Mistborn in the land, and Elend Venture, the idealistic young nobleman who loves her, must build a healthy new society in the ashes of an empire. Three separate armies attack. As the siege tightens, an ancient legend seems to offer a glimmer of hope. But even if it really exists, no one knows where to find the Well of Ascension or what manner of power it bestows.
ebooks
Words in Deep Blue by Cath Crowley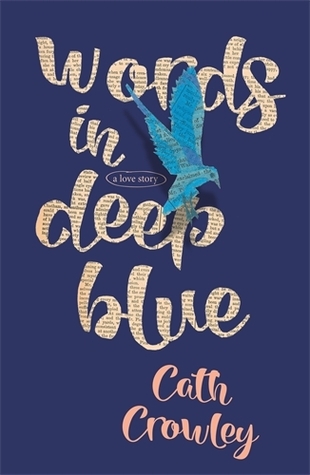 This is a love story.
It's the story of Howling Books, where readers write letters to strangers, to lovers, to poets.
It's the story of Henry Jones and Rachel Sweetie. They were best friends once, before Rachel moved to the sea.
Now, she's back, working at the bookstore, grieving for her brother Cal and looking for the future in the books people love, and the words they leave behind.
My Lady Jane by Cynthia Hand, Brodi Ashton and Jodi Meadows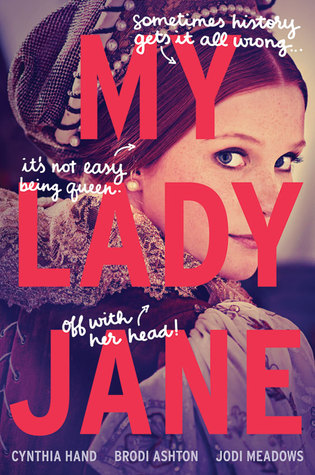 The comical, fantastical, romantical, (not) entirely true story of Lady Jane Grey. In My Lady Jane, coauthors Cynthia Hand, Brodi Ashton, and Jodi Meadows have created a one-of-a-kind fantasy in the tradition of The Princess Bride, featuring a reluctant king, an even more reluctant queen, a noble steed, and only a passing resemblance to actual history—because sometimes history needs a little help.
At sixteen, Lady Jane Grey is about to be married off to a stranger and caught up in a conspiracy to rob her cousin, King Edward, of his throne. But those trifling problems aren't for Jane to worry about. Jane is about to become the Queen of England.