Mailbox Monday is a meme created by Marcia of To Be Continued, you can find the dedicated blog here.
So I found someone selling a whole bunch of books for a $1 each (some of them were hardbacks!), and obviously, I couldn't resist! I also won a book giveaway, so I received a copy of The Dark Lake by Sarah Bailey! So prepare yourselves for another lengthy Mailbox Monday…
ARC's Received:
The Last Namsara by Kristen Ciccarelli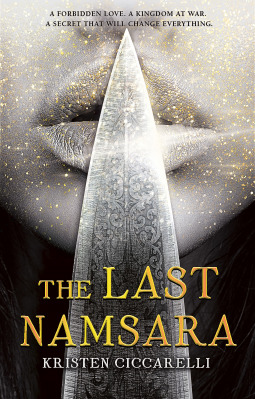 In the beginning, there was the Namsara: the child of sky and spirit, who carried love and laughter wherever he went. But where there is light, there must be dark—and so there was also the Iskari. The child of blood and moonlight. The destroyer. The death bringer.
These are the legends that Asha, daughter of the king of Firgaard, has grown up hearing in hushed whispers, drawn to the forbidden figures of the past. But it isn't until she becomes the fiercest, most feared dragon slayer in the land that she takes on the role of the next Iskari—a lonely destiny that leaves her feeling more like a weapon than a girl.
Asha conquers each dragon and brings its head to the king, but no kill can free her from the shackles that await at home: her betrothal to the cruel commandant, a man who holds the truth about her nature in his palm. When she's offered the chance to gain her freedom in exchange for the life of the most powerful dragon in Firgaard, she finds that there may be more truth to the ancient stories than she ever could have expected. With the help of a secret friend—a slave boy from her betrothed's household—Asha must shed the layers of her Iskari bondage and open her heart to love, light, and a truth that has been kept from her.
Physical Books
Burned by Ellen Hopkins
I do know things really began to spin out of control after my first sex dream.
It all started with a dream. Nothing exceptional, just a typical fantasy about a boy, the kind of dream that most teen girls experience. But Pattyn Von Stratten is not like most teen girls. Raised in a religious — yet abusive — family, a simple dream may not be exactly a sin, but it could be the first step toward hell and eternal damnation.
This dream is a first step for Pattyn. But is it to hell or to a better life? For the first time Pattyn starts asking questions. Questions seemingly without answers — about God, a woman's role, sex, love — mostly love. What is it? Where is it? Will she ever experience it? Is she deserving of it?
It's with a real boy that Pattyn gets into real trouble. After Pattyn's father catches her in a compromising position, events spiral out of control until Pattyn ends up suspended from school and sent to live with an aunt she doesn't know.
Pattyn is supposed to find salvation and redemption during her exile to the wilds of rural Nevada. Yet what she finds instead is love and acceptance. And for the first time she feels worthy of both — until she realizes her old demons will not let her go. Pattyn begins down a path that will lead her to a hell — a hell that may not be the one she learned about in sacrament meetings, but it is hell all the same.
In this riveting and masterful novel told in verse, Ellen Hopkins takes readers on an emotional roller-coaster ride. From the highs of true love to the lows of abuse, Pattyn's story will have readers engrossed until the very last word.
Trial by Fire by Josephine Angelini
The exhilaratingly seductive new series from the author of the bestselling Starcrossed series
Love burns. Worlds collide. Magic reigns.
This world is trying to kill Lily Proctor. Her life-threatening allergies keep her from enjoying many of the experiences that other teenagers take for granted…which is why she is determined to enjoy her first (and perhaps only) high-school party. But Lily's life never goes according to plan, and after a humiliating incident in front of half her graduating class Lily wishes she could just disappear.
Suddenly Lily is in a different Salem – one overrun with horrifying creatures and ruled by powerful women called Crucibles. Strongest and cruellest of all the Crucibles is Lillian . . . Lily's identical other self in this alternate universe. This new version of her world is terrifyingly sensual, and Lily is soon overwhelmed by new experiences.
Lily realizes that what makes her weak at home is exactly what makes her extraordinary in New Salem. It also puts her life in danger. Thrown into a world she doesn't understand, Lily is torn between responsibilities she can't hope to shoulder alone, and a love she never expected.
But how can Lily be the saviour of this world when she is literally her own worst enemy?
Solitaire by Alice Osman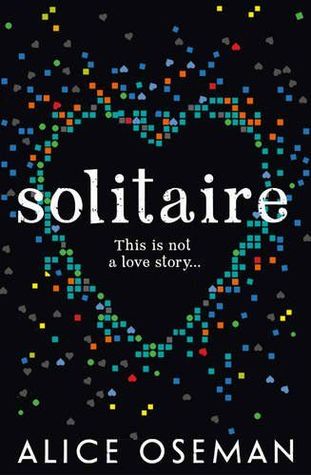 In case you're wondering, this is not a love story.
My name is Tori Spring. I like to sleep and I like to blog. Last year – before all that stuff with Charlie and before I had to face the harsh realities of A-Levels and university applications and the fact that one day I really will have to start talking to people – I had friends. Things were very different, I guess, but that's all over now.
Now there's Solitaire. And Michael Holden.
I don't know what Solitaire are trying to do, and I don't care about Michael Holden.
I really don't.
This incredible debut novel by outstanding young author Alice Oseman is perfect for fans of John Green, Rainbow Rowell and all unflinchingly honest writers.
Red Queen by Victoria Aveyard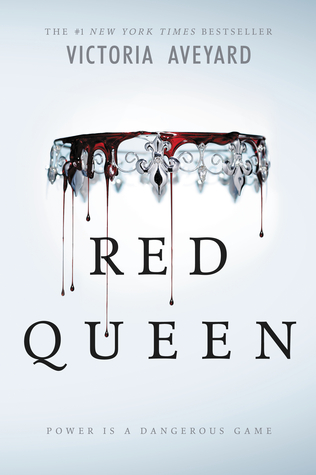 This is a world divided by blood – red or silver.
The Reds are commoners, ruled by a Silver elite in possession of god-like superpowers. And to Mare Barrow, a seventeen-year-old Red girl from the poverty-stricken Stilts, it seems like nothing will ever change.
That is, until she finds herself working in the Silver Palace. Here, surrounded by the people she hates the most, Mare discovers that, despite her red blood, she possesses a deadly power of her own. One that threatens to destroy the balance of power.
Fearful of Mare's potential, the Silvers hide her in plain view, declaring her a long-lost Silver princess, now engaged to a Silver prince. Despite knowing that one misstep would mean her death, Mare works silently to help the Red Guard, a militant resistance group, and bring down the Silver regime.
But this is a world of betrayal and lies, and Mare has entered a dangerous dance – Reds against Silvers, prince against prince, and Mare against her own heart.
An Ember in the Ahses by Sabaa Tahir
Laia is a slave.
Elias is a soldier.
Neither is free.
Under the Martial Empire, defiance is met with death. Those who do not vow their blood and bodies to the Emperor risk the execution of their loved ones and the destruction of all they hold dear.
It is in this brutal world, inspired by ancient Rome, that Laia lives with her grandparents and older brother. The family ekes out an existence in the Empire's impoverished backstreets. They do not challenge the Empire. They've seen what happens to those who do.
But when Laia's brother is arrested for treason, Laia is forced to make a decision. In exchange for help from rebels who promise to rescue her brother, she will risk her life to spy for them from within the Empire's greatest military academy.
There, Laia meets Elias, the school's finest soldier—and secretly, its most unwilling. Elias wants only to be free of the tyranny he's being trained to enforce. He and Laia will soon realize that their destinies are intertwined—and that their choices will change the fate of the Empire itself.
The Darkest Minds by Alexandra Bracken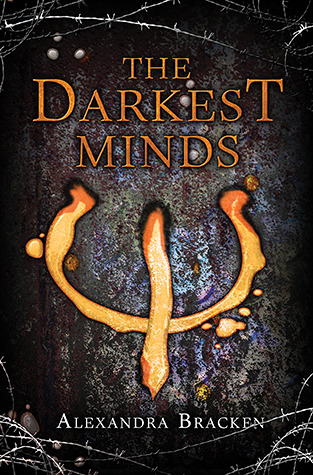 When Ruby woke up on her tenth birthday, something about her had changed. Something frightening enough to make her parents lock her in the garage and call the police. Something that got her sent to Thurmond, a brutal government "rehabilitation camp." She might have survived the mysterious disease that had killed most of America's children, but she and the others emerged with something far worse: frightening abilities they could not control.
Now sixteen, Ruby is one of the dangerous ones. When the truth comes out, Ruby barely escapes Thurmond with her life. She is on the run, desperate to find the only safe haven left for kids like her—East River. She joins a group of kids who have escaped their own camp. Liam, their brave leader, is falling hard for Ruby. But no matter how much she aches for him, Ruby can't risk getting close. Not after what happened to her parents. When they arrive at East River, nothing is as it seems, least of all its mysterious leader. But there are other forces at work, people who will stop at nothing to use Ruby in their fight against the government. Ruby will be faced with a terrible choice, one that may mean giving up her only chance at having a life worth living.
Unwind by Neal Shusterman
In a society where unwanted teens are salvaged for their body parts, three runaways fight the system that would "unwind" them.
Connor's parents want to be rid of him because he's a troublemaker. Risa has no parents and is being unwound to cut orphanage costs. Lev's unwinding has been planned since his birth, as part of his family's strict religion. Brought together by chance, and kept together by desperation, these three unlikely companions make a harrowing cross-country journey, knowing their lives hang in the balance. If they can survive until their eighteenth birthday, they can't be harmed — but when every piece of them, from their hands to their hearts, are wanted by a world gone mad, eighteen seems far, far away.
In Unwind, Boston Globe/Horn Book Award winner Neal Shusterman challenges readers' ideas about life — not just where life begins, and where it ends, but what it truly means to be alive.
You by Caroline Kepnes
From debut author Caroline Kepnes comes You, one of Suspense Magazine's Best Books of 2014, and a brilliant and terrifying novel for the social media age.
When a beautiful, aspiring writer strides into the East Village bookstore where Joe Goldberg works, he does what anyone would do: he Googles the name on her credit card.
There is only one Guinevere Beck in New York City. She has a public Facebook account and Tweets incessantly, telling Joe everything he needs to know: she is simply Beck to her friends, she went to Brown University, she lives on Bank Street, and she'll be at a bar in Brooklyn tonight—the perfect place for a "chance" meeting.
As Joe invisibly and obsessively takes control of Beck's life, he orchestrates a series of events to ensure Beck finds herself in his waiting arms. Moving from stalker to boyfriend, Joe transforms himself into Beck's perfect man, all while quietly removing the obstacles that stand in their way—even if it means murder.
A terrifying exploration of how vulnerable we all are to stalking and manipulation, debut author Caroline Kepnes delivers a razor-sharp novel for our hyper-connected digital age. You is a compulsively readable page-turner that's being compared to Gone Girl, American Psycho, and Stephen King's Misery.
Feed by Mira Grant
The year was 2014. We had cured cancer. We had beaten the common cold. But in doing so we created something new, something terrible that no one could stop.
The infection spread, virus blocks taking over bodies and minds with one, unstoppable command: FEED. Now, twenty years after the Rising, bloggers Georgia and Shaun Mason are on the trail of the biggest story of their lives—the dark conspiracy behind the infected.
The truth will get out, even if it kills them.
The Dinner by Herman Koch
Paul Lohman and his wife Claire are going out to dinner with Paul's brother Serge, a charismatic and ambitious politician, and his wife Babette. Paul knows the evening will not be fun. The restaurant will be over-priced and pretentious, the head waiter will bore on about the organically certified free-range this and artisan-fed that, and almost everything about Serge, especially his success, will infuriate Paul.
Dragonfly in Amber by Dianna Gabaldon
With her now-classic novel Outlander, Diana Gabaldon introduced two unforgettable characters — Claire Randall and Jamie Fraser—delighting readers with a story of adventure and love that spanned two centuries. Now Gabaldon returns to that extraordinary time and place in this vivid, powerful follow-up to Outlander….
For twenty years Claire Randall has kept her secrets. But now she is returning with her grown daughter to Scotland's majestic mist-shrouded hills. Here Claire plans to reveal a truth as stunning as the events that gave it birth: about the mystery of an ancient circle of standing stones … about a love that transcends the boundaries of time … and about James Fraser, a Scottish warrior whose gallantry once drew a young Claire from the security of her century to the dangers of his….
Now a legacy of blood and desire will test her beautiful copper-haired daughter, Brianna, as Claire's spellbinding journey of self-discovery continues in the intrigue-ridden Paris court of Charles Stuart … in a race to thwart a doomed Highlands uprising … and in a desperate fight to save both the child and the man she loves.
Voyager by Diana Gabaldon
THE THIRD NOVEL IN THE BESTSELLING OUTLANDER SERIES.
Jamie Fraser is lying on the battlefield of Culloden, where he rises wounded, to face execution or imprisonment. Either prospect pales beside the pain of loss – his wife is gone. Forever.
But sometimes forever is shorter than one thinks. In 1746, Claire Fraser made a perilous journey through time, leaving her young husband to die at Culloden, in order to protect their unborn child. In 1968, Claire has just been struck through the heart, discovering that Jamie Fraser didn't die in battle.
But where is Jamie now? With the help of her grown daughter, Claire sets out to find the man who was her life – and might be once again.
Captive Prince by C. S Pacat
Damen is a warrior hero to his people, and the rightful heir to the throne of Akielos, but when his half brother seizes power, Damen is captured, stripped of his identity, and sent to serve the prince of an enemy nation as a pleasure slave.
Beautiful, manipulative and deadly, his new master Prince Laurent epitomises the worst of the decadent court at Vere. But in the lethal web of Veretian politics, nothing is as it seems, and when Damen is caught up in a dangerous play for the throne, he must form an alliance with Laurent to survive and save his country.
For Damen, there is just one rule: he must never reveal his true identity. Because the one man Damen needs is the one man who has more reason to hate him than anyone else . . .
Can You Keep A Secret by Sophie Kinsella?
Emma is like every girl in the world. She has a few little secrets.
Secrets from her mother:
1. I lost my virginity in the spare bedroom to Danny Nussbaum while Mum and Dad were downstairs watching Ben Hur.
…From her boyfriend:
2. I'm a size twelve. Not a size eight, like Connor thinks.
3. I've always thought Connor looks a bit like Ken. As in Barbie and Ken.
…From her colleagues:
4. When Artemis really annoys me, I feed her plant orange juice. (Which is pretty much every day)
5. It was me who jammed the copier that time. In fact, all the times.
…Secrets she wouldn't share with anyone in the world:
6. My G string is hurting me.
7. I faked my Maths GCSE grade on my CV.
8. I have no idea what NATO stands for. Or even what it is…
…until she spills them all to a stranger on a plane. At least, she thought he was a stranger…
Crown of Midnight by Sarah J. Maas
Crowned by Evil.
Bound by Duty.
Divided by Love.
Celaena Sardothien, royal assassin, is the King of Adarlan's deadliest weapon. She must win her freedom through his enemies' blood – but she cannot bear to kill for the crown. And every death Celaena fakes, every lie she tells, put those she loves at risk.
Torn between her two protectors – a captain and a prince – and battling a dark force far greater than the king, Celaena must decide what she will fight for: her liberty, her heart or the fate of a kingdom…
Heir of Fire by Sarah J. Maas
Consumed by guilt and rage, Celaena can't bring herself to spill blood for the King of Adarlan. She must fight back…
The Immortal Queen will help her destroy the king – for a price. But as Celaena battles with her darkest memories and her heart breaks for a love that could never last, can she fulfil the bargain and head the almighty court of Terrasen? And who will stand with her?
Apple and Rain by Sarah Crossan
When Apple's mother returns after eleven years away, Apple feels whole again. But just like the stormy Christmas Eve when she left, her mother's homecoming is bittersweet. It's only when Apple meets someone more lost than she is that she begins to see things as they really are.
A story about sad endings.
A story about happy beginnings.
A story to make you realise who is special.
The Lover's Dictionary by David Levithan
basis, n.
There has to be a moment at the beginning when you wonder whether you're in love with the person or in love with the feeling of love itself.
If the moment doesn't pass, that's it―you're done. And if the moment does pass, it never goes that far. It stands in the distance, ready for whenever you want it back. Sometimes it's even there when you thought you were searching for something else, like an escape route, or your lover's face.
How does one talk about love? Do we even have the right words to describe something that can be both utterly mundane and completely transcendent, pulling us out of our everyday lives and making us feel a part of something greater than ourselves? Taking a unique approach to this problem, the nameless narrator of David Levithan's The Lover's Dictionary has constructed the story of his relationship as a dictionary. Through these short entries, he provides an intimate window into the great events and quotidian trifles of being within a couple, giving us an indelible and deeply moving portrait of love in our time.
Every Day by David Levithan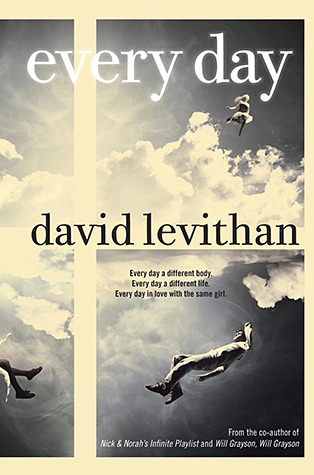 Every day a different body. Every day a different life. Every day in love with the same girl.
There's never any warning about where it will be or who it will be. A has made peace with that, even established guidelines by which to live: Never get too attached. Avoid being noticed. Do not interfere.
It's all fine until the morning that A wakes up in the body of Justin and meets Justin's girlfriend, Rhiannon. From that moment, the rules by which A has been living no longer apply. Because finally A has found someone he wants to be with—day in, day out, day after day.
Another Day by David Levithan
Every day is the same for Rhiannon. She has accepted her life, convinced herself that she deserves her distant, temperamental boyfriend, Justin, even established guidelines by which to live: Don't be too needy. Avoid upsetting him. Never get your hopes up.
Until the morning everything changes. Justin seems to see her, to want to be with her for the first time, and they share a perfect day—a perfect day Justin doesn't remember the next morning. Confused, depressed, and desperate for another day as great as that one, Rhiannon starts questioning everything. Then, one day, a stranger tells her that the Justin she spent that day with, the one who made her feel like a real person…wasn't Justin at all.
In this enthralling companion to his New York Times bestseller Every Day, David Levithan tells Rhiannon's side of the story as she seeks to discover the truth about love and how it can change you.
Night Film by Marisha Pessl
On a damp October night, beautiful young Ashley Cordova is found dead in an abandoned warehouse in lower Manhattan. Though her death is ruled a suicide, veteran investigative journalist Scott McGrath suspects otherwise. As he probes the strange circumstances surrounding Ashley's life and death, McGrath comes face-to-face with the legacy of her father: the legendary, reclusive cult-horror-film director Stanislas Cordova—a man who hasn't been seen in public for more than thirty years.
For McGrath, another death connected to this seemingly cursed family dynasty seems more than just a coincidence. Though much has been written about Cordova's dark and unsettling films, very little is known about the man himself.
Driven by revenge, curiosity, and a need for the truth, McGrath, with the aid of two strangers, is drawn deeper and deeper into Cordova's eerie, hypnotic world.
The last time he got close to exposing the director, McGrath lost his marriage and his career. This time he might lose even more.
The Dark lake by Sarah Bailey
In a suspense thriller to rival Paula Hawkins and Tana French, a detective with secrets of her own hunts the killer of a woman who was the glamorous star of their high school.
Rose was lit by the sun, her beautiful face giving nothing away. Even back then, she was a mystery that I wanted to solve.
The lead homicide investigator in a rural town, Detective Sergeant Gemma Woodstock is deeply unnerved when a high school classmate is found strangled, her body floating in a lake. And not just any classmate, but Rosalind Ryan, whose beauty and inscrutability exerted a magnetic pull on Smithson High School, first during Rosalind's student years and then again when she returned to teach drama.
As much as Rosalind's life was a mystery to Gemma when they were students together, her death presents even more of a puzzle. What made Rosalind quit her teaching job in Sydney and return to her hometown? Why did she live in a small, run-down apartment when her father was one of the town's richest men? And despite her many admirers, did anyone in the town truly know her?
Rosalind's enigmas frustrate and obsess Gemma, who has her own dangerous secrets—an affair with her colleague and past tragedies that may not stay in the past.
Ebooks
Midnight at the Electric by Jodi Lynn Anderson
Divided by time. Ignited by a spark.
Kansas, 2065. Adri has secured a slot as a Colonist—one of the lucky few handpicked to live on Mars. But weeks before launch, she discovers the journal of a girl who lived in her house over a hundred years ago, and is immediately drawn into the mystery surrounding her fate. While Adri knows she must focus on the mission ahead, she becomes captivated by a life that's been lost in time…and how it might be inextricably tied to her own.
Oklahoma, 1934. Amidst the fear and uncertainty of the Dust Bowl, Catherine fantasizes about her family's farmhand, and longs for the immortality promised by a professor at a traveling show called the Electric. But as her family's situation becomes more dire—and the suffocating dust threatens her sister's life—Catherine must find the courage to sacrifice everything she loves in order to save the one person she loves most.
England, 1919. In the recovery following the First World War, Lenore struggles with her grief for her brother, a fallen British soldier, and plans to sail to America in pursuit of a childhood friend. But even if she makes it that far, will her friend be the person she remembers, and the one who can bring her back to herself?
While their stories spans thousands of miles and multiple generations, Lenore, Catherine, and Adri's fates are entwined.
Juniper Lemon's Happiness Index by Julie Israel
It's been sixty-five days since the accident that killed Juniper's sister, and ripped Juniper's world apart.
Then she finds the love letter: written by Camilla on the day of the accident, addressed mysteriously to "You," but never sent. Desperate to learn You's identity and deliver the message, Juniper starts to investigate.
Until she loses something. A card from her Happiness Index: a ritual started by sunny Camie for logging positives each day. It's what's been holding Juniper together since her death – but a lost card only widens the hole she left behind. And this particular card contains Juniper's own dark secret: a memory she can't let anyone else find out.
The search for You and her card take Juniper to even less expected places, and as she connects with those whose secrets she upturns in the effort, she may just find the means to make peace with her own.
This is a smart, funny, poignant book guaranteed to make you laugh and cry – and maybe even take notes.