Book Beginnings on Friday is hosted by Rosecityreader and The Friday 56 is hosted by Freda's Voice, be sure to visit their blogs!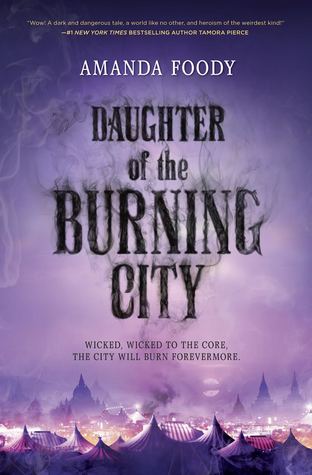 Daughter of the Burning City by Amanda Foody
Book beginning:
I peek from behind the tattered velvet curtains at the chattering audience, their mouths full of candied pineapple and kettle corn.
56%:
He grabs my hand and twirls me around quicker than Blister's top, and I'm spinning too fast to remember to be sad. At one point he dips me so low that my hair brushes the floor. He makes quite the show of waltzing around the dance floor.