August is a fairly chill month for me, so I should be able to get a lot of reading done. This month I'm participating in the Tome Topple readathon, the second readathon I'll be participating in!
The Dark Lake by Sarah Bailey
In a suspense thriller to rival Paula Hawkins and Tana French, a detective with secrets of her own hunts the killer of a woman who was the glamorous star of their high school.
Rose was lit by the sun, her beautiful face giving nothing away. Even back then, she was a mystery that I wanted to solve.
The lead homicide investigator in a rural town, Detective Sergeant Gemma Woodstock is deeply unnerved when a high school classmate is found strangled, her body floating in a lake. And not just any classmate, but Rosalind Ryan, whose beauty and inscrutability exerted a magnetic pull on Smithson High School, first during Rosalind's student years and then again when she returned to teach drama.
As much as Rosalind's life was a mystery to Gemma when they were students together, her death presents even more of a puzzle. What made Rosalind quit her teaching job in Sydney and return to her hometown? Why did she live in a small, run-down apartment when her father was one of the town's richest men? And despite her many admirers, did anyone in the town truly know her?
Rosalind's enigmas frustrate and obsess Gemma, who has her own dangerous secrets—an affair with her colleague and past tragedies that may not stay in the past.
The Circle by Dave Eggers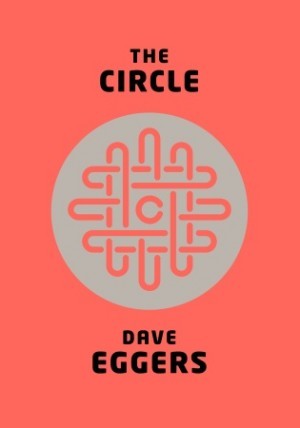 When Mae Holland is hired to work for the Circle, the world's most powerful internet company, she feels she's been given the opportunity of a lifetime. The Circle, run out of a sprawling California campus, links users' personal emails, social media, banking, and purchasing with their universal operating system, resulting in one online identity and a new age of civility and transparency.
As Mae tours the open-plan office spaces, the towering glass dining facilities, the cozy dorms for those who spend nights at work, she is thrilled with the company's modernity and activity. There are parties that last through the night, there are famous musicians playing on the lawn, there are athletic activities and clubs and brunches, and even an aquarium of rare fish retrieved from the Marianas Trench by the CEO.
Mae can't believe her luck, her great fortune to work for the most influential company in America – even as life beyond the campus grows distant, even as a strange encounter with a colleague leaves her shaken, even as her role at the Circle becomes increasingly public. What begins as the captivating story of one woman's ambition and idealism soon becomes a heart-racing novel of suspense, raising questions about memory, history, privacy, democracy, and the limits of human knowledge.
My Lady Jane by Cynthia Hand, Brodi Ashton and Jody Meadows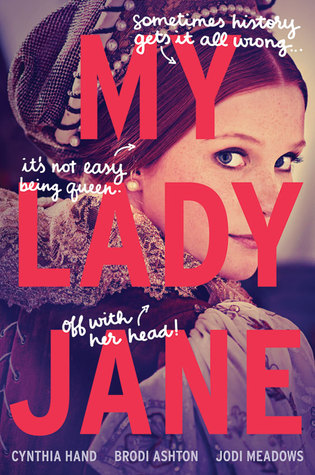 The comical, fantastical, romantical, (not) entirely true story of Lady Jane Grey. In My Lady Jane, coauthors Cynthia Hand, Brodi Ashton, and Jodi Meadows have created a one-of-a-kind fantasy in the tradition of The Princess Bride, featuring a reluctant king, an even more reluctant queen, a noble steed, and only a passing resemblance to actual history—because sometimes history needs a little help.
At sixteen, Lady Jane Grey is about to be married off to a stranger and caught up in a conspiracy to rob her cousin, King Edward, of his throne. But those trifling problems aren't for Jane to worry about. Jane is about to become the Queen of England.
The Lost City of Z: A Tale of Deadly Obssession in the Amazon by David Grann
A grand mystery reaching back centuries. A sensational disappearance that made headlines around the world. A quest for truth that leads to death, madness or disappearance for those who seek to solve it. The Lost City of Z is a blockbuster adventure narrative about what lies beneath the impenetrable jungle canopy of the Amazon.
After stumbling upon a hidden trove of diaries, New Yorker writer David Grann set out to solve "the greatest exploration mystery of the 20th century": What happened to the British explorer Percy Fawcett & his quest for the Lost City of Z?
In 1925, Fawcett ventured into the Amazon to find an ancient civilization, hoping to make one of the most important discoveries in history. For centuries Europeans believed the world's largest jungle concealed the glittering kingdom of El Dorado. Thousands had died looking for it, leaving many scientists convinced that the Amazon was truly inimical to humans. But Fawcett, whose daring expeditions inspired Conan Doyle's The Lost World, had spent years building his scientific case. Captivating the imagination of millions round the globe, Fawcett embarked with his 21-year-old son, determined to prove that this ancient civilisation–which he dubbed Z–existed. Then his expedition vanished. Fawcett's fate, & the tantalizing clues he left behind about Z, became an obsession for hundreds who followed him into the uncharted wilderness.
For decades scientists & adventurers have searched for evidence of Fawcett's party & the lost City of Z. Countless have perished, been captured by tribes or gone mad. As Grann delved ever deeper into the mystery surrounding Fawcett's quest, & the greater mystery of what lies within the Amazon, he found himself, like the generations who preceded him, being irresistibly drawn into the jungle's green hell. His quest for the truth & discoveries about Fawcett's fate & Z form the heart of this complexly enthralling narrative.
If There's No Tomorrow by Jennifer L. Armentrout
Lena Wise is always looking forward to tomorrow, especially at the start of her senior year. She's ready to pack in as much friend time as possible, to finish college applications and to maybe let her childhood best friend, Sebastian, know how she really feels about him. For Lena, the upcoming year is going to be one of opportunities and chances.
Until one choice, one moment, destroys everything.
Now Lena isn't looking forward to tomorrow. Not when friend time may never be the same. Not when college applications feel all but impossible. Not when Sebastian could never forgive her for what happened.
For what she let happen.
With the guilt growing each day, Lena knows that her only hope is to move on. But how can she move on when tomorrow isn't even guaranteed?
Welcome Home by Eric Smith
Welcome Home collects a number of adoption-themed fictional short stories, and brings them together in one anthology from a diverse range of celebrated Young Adult authors. The all-star roster includes Edgar-award winner Mindy McGinnis, New York Times bestselling authors C.J. Redwine (The Shadow Queen) and William Ritter (Jackaby), and acclaimed YA authors across all genres, like Adi Alsaid, Lauren Gibaldi, Sangu Mandanna, Karen Akins, and many more.
Odd & True by Cat Winters
Trudchen grew up hearing Odette's stories of their monster-slaying mother and a magician's curse. But now that Tru's older, she's starting to wonder if her older sister's tales were just comforting lies, especially because there's nothing fantastic about her own life—permanently disabled and in constant pain from childhood polio.
In 1909, after a two-year absence, Od reappears with a suitcase supposedly full of weapons and a promise to rescue Tru from the monsters on their way to attack her. But it's Od who seems haunted by something. And when the sisters' search for their mother leads them to a face-off with the Leeds Devil, a nightmarish beast that's wreaking havoc in the Mid-Atlantic states, Tru discovers the peculiar possibility that she and her sister—despite their dark pasts and ordinary appearances—might, indeed, have magic after all.
The Strange and Beautiful Sorrows of Ava Lavender by Leslye Walton
Magical realism, lyrical prose, and the pain and passion of human love haunt this hypnotic generational saga.
Foolish love appears to be the Roux family birthright, an ominous forecast for its most recent progeny, Ava Lavender. Ava—in all other ways a normal girl—is born with the wings of a bird.
In a quest to understand her peculiar disposition and a growing desire to fit in with her peers, sixteen-year old Ava ventures into the wider world, ill-prepared for what she might discover and naïve to the twisted motives of others. Others like the pious Nathaniel Sorrows, who mistakes Ava for an angel and whose obsession with her grows until the night of the Summer Solstice celebration.
That night, the skies open up, rain and feathers fill the air, and Ava's quest and her family's saga build to a devastating crescendo.
First-time author Leslye Walton has constructed a layered and unforgettable mythology of what it means to be born with hearts that are tragically, exquisitely human.
The Winner's Curse by Marie Rutkowski
Winning what you want may cost you everything you love
They were never meant to be together. As a general's daughter, seventeen-year-old Kestrel enjoys an extravagant and privileged life. Arin has nothing but the clothes on his back. Then Kestrel makes an impulsive decision that binds Arin to her. Though they try to fight it, they can't help but fall in love. In order to be together, they must betray their people . . . but to be loyal to their country, they must betray each other.
Set in a new world, The Winner's Curse is a story of rebellion, duels, ballroom dances, wicked rumors, dirty secrets, and games where everything is at stake, and the gamble is whether you will keep your head or lose your heart.