September was a good reading month, I ended up reading 7 books (1 was a re-read). I'm looking forward to October!
Favourite book: My Lady Jane by Cynthia Hand, Brodi Ashton and Jodi Meadows and Anna and the French Kiss by Stephanie Perkins
Least Favourite book: Odd & true by Cat Winters
Favourite review I wrote: The Dinner by Herman Koch
My lady Jane by Cynthia Hand, Brodi Ashton and Jodi Meadows
 My review   ★★★★☆
The comical, fantastical, romantical, (not) entirely true story of Lady Jane Grey. In My Lady Jane, coauthors Cynthia Hand, Brodi Ashton, and Jodi Meadows have created a one-of-a-kind fantasy in the tradition of The Princess Bride, featuring a reluctant king, an even more reluctant queen, a noble steed, and only a passing resemblance to actual history—because sometimes history needs a little help.
At sixteen, Lady Jane Grey is about to be married off to a stranger and caught up in a conspiracy to rob her cousin, King Edward, of his throne. But those trifling problems aren't for Jane to worry about. Jane gets to be Queen of England.
Like that could go wrong.
The Dinner by Herman Koch
My review   ★★★★☆
Paul Lohman and his wife Claire are going out to dinner with Paul's brother Serge, a charismatic and ambitious politician, and his wife Babette. Paul knows the evening will not be fun. The restaurant will be over-priced and pretentious, the head waiter will bore on about the organically certified free-range this and artisan-fed that, and almost everything about Serge, especially his success, will infuriate Paul.
Welcome Home by Eric Smith
My review   ★★★☆☆
Welcome Home collects a number of adoption-themed fictional short stories, and brings them together in one anthology from a diverse range of celebrated Young Adult authors. The all-star roster includes Edgar-award winner Mindy McGinnis, New York Times bestselling authors C.J. Redwine (The Shadow Queen) and William Ritter (Jackaby), and acclaimed YA authors across all genres, like Adi Alsaid, Lauren Gibaldi, Sangu Mandanna, Karen Akins, and many more.
Odd & True by Cat Winters
My review   ★★☆☆☆
Trudchen grew up hearing Odette's stories of their monster-slaying mother and a magician's curse. But now that Tru's older, she's starting to wonder if her older sister's tales were just comforting lies, especially because there's nothing fantastic about her own life—permanently disabled and in constant pain from childhood polio.
In 1909, after a two-year absence, Od reappears with a suitcase supposedly full of weapons and a promise to rescue Tru from the monsters on their way to attack her. But it's Od who seems haunted by something. And when the sisters' search for their mother leads them to a face-off with the Leeds Devil, a nightmarish beast that's wreaking havoc in the Mid-Atlantic states, Tru discovers the peculiar possibility that she and her sister—despite their dark pasts and ordinary appearances—might, indeed, have magic after all.
A Short History of the Girl Next Door by Jared Reck
My review   ★★★★☆
The unrequited love of the girl next door is the centerpiece of this fiercely funny, yet heart-breaking debut novel.
Fifteen-year-old Matt Wainwright is in turmoil. He can't tell his lifelong best friend, Tabby, how he really feels about her; his promising basketball skills are being overshadowed by his attitude on the court, and the only place he feels normal is in English class, where he can express his inner thoughts in quirky poems and essays. Matt is desperately hoping that Tabby will reciprocate his feelings; but then Tabby starts dating Liam Branson, senior basketball star and all-around great guy. Losing Tabby to Branson is bad enough; but, as Matt soon discovers, he's close to losing everything that matters most to him.
Humorous and heart-wrenching, A Short History of the Girl Next Door is perfect for readers who fell in love with All the Bright Places' Finch or Stargirl's Leo.
Anna and the French kiss by Stephanie Perkins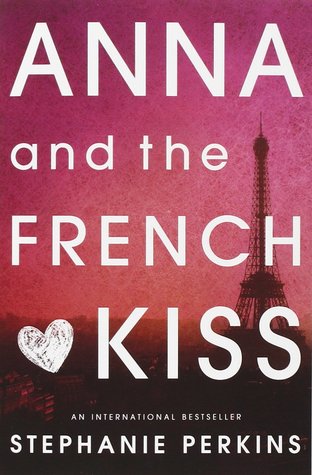 Re-read   ★★★★★
Can Anna find love in the City of Light?
Anna is happy in Atlanta. She has a loyal best friend and a crush on her coworker at the movie theater, who is just starting to return her affection. So she's less than thrilled when her father decides to send her to a boarding school in Paris for her senior year.
But despite not speaking a word of French, Anna meets some cool new people, including the handsome Étienne St. Clair, who quickly becomes her best friend. Unfortunately, he's taken —and Anna might be, too. Will a year of romantic near misses end with the French kiss she's waiting for?
The Last Namsara by Kristen Ciccarelli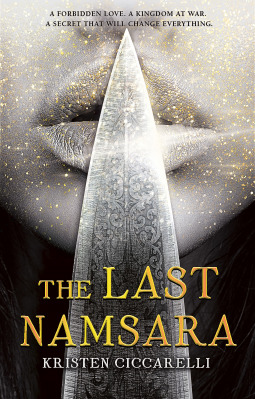 In the beginning, there was the Namsara: the child of sky and spirit, who carried love and laughter wherever he went. But where there is light, there must be dark—and so there was also the Iskari. The child of blood and moonlight. The destroyer. The death bringer.
These are the legends that Asha, daughter of the king of Firgaard, has grown up hearing in hushed whispers, drawn to the forbidden figures of the past. But it isn't until she becomes the fiercest, most feared dragon slayer in the land that she takes on the role of the next Iskari—a lonely destiny that leaves her feeling more like a weapon than a girl.
Asha conquers each dragon and brings its head to the king, but no kill can free her from the shackles that await at home: her betrothal to the cruel commandant, a man who holds the truth about her nature in his palm. When she's offered the chance to gain her freedom in exchange for the life of the most powerful dragon in Firgaard, she finds that there may be more truth to the ancient stories than she ever could have expected. With the help of a secret friend—a slave boy from her betrothed's household—Asha must shed the layers of her Iskari bondage and open her heart to love, light, and a truth that has been kept from her.