Mailbox Monday is a meme created by Marcia of To Be Continued, you can find the dedicated blog here.
Physical Books
To the Bright Edge of the World by Eowyn Ivy
Winter 1885. Lieutenant Colonel Allen Forrester accepts the mission of a lifetime, to navigate Alaska's Wolverine River. It is a journey that promises to open up a land shrouded in mystery, but there's no telling what awaits Allen and his small band of men.
Allen leaves behind his young wife, Sophie, newly pregnant with the child he had never expected to have. Sophie would have loved nothing more than to carve a path through the wilderness alongside Allen – what she does not anticipate is that their year apart will demand every ounce of courage of her that it does of her husband.
Go Ask Alice by Anonymous
A teen plunges into a downward spiral of addiction in this classic cautionary tale.
January 24th
After you've had it, there isn't even life without drugs….
It started when she was served a soft drink laced with LSD in a dangerous party game. Within months, she was hooked, trapped in a downward spiral that took her from her comfortable home and loving family to the mean streets of an unforgiving city. It was a journey that would rob her of her innocence, her youth — and ultimately her life.
Read her diary.
Enter her world.
You will never forget her.
For thirty-five years, the acclaimed, bestselling first-person account of a teenage girl's harrowing decent into the nightmarish world of drugs has left an indelible mark on generations of teen readers. As powerful — and as timely — today as ever, Go Ask Alice remains the definitive book on the horrors of addiction.
Wool by Hugh Howey
An epic story of survival at all odds and one of the most anticipated books of the year.
In a ruined and hostile landscape, in a future few have been unlucky enough to survive, a community exists in a giant underground silo.
Inside, men and women live an enclosed life full of rules and regulations, of secrets and lies.
To live, you must follow the rules. But some don't. These are the dangerous ones; these are the people who dare to hope and dream, and who infect others with their optimism.
Their punishment is simple and deadly. They are allowed outside.
Jules is one of these people. She may well be the last.
eBooks
Rebel Belle by Rachel Hawkins
Harper Price, peerless Southern belle, was born ready for a Homecoming tiara. But after a strange run-in at the dance imbues her with incredible abilities, Harper's destiny takes a turn for the seriously weird. She becomes a Paladin, one of an ancient line of guardians with agility, super strength and lethal fighting instincts.
Just when life can't get any more disastrously crazy, Harper finds out who she's charged to protect: David Stark, school reporter, subject of a mysterious prophecy and possibly Harper's least favorite person. But things get complicated when Harper starts falling for him—and discovers that David's own fate could very well be to destroy Earth.
With snappy banter, cotillion dresses, non-stop action and a touch of magic, this new young adult series from bestseller Rachel Hawkins is going to make y'all beg for more.
The Kiss of Deception of Mary E. Pearson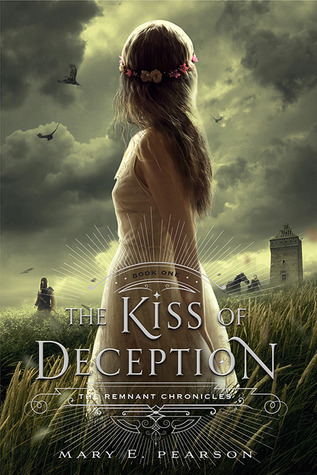 A princess must find her place in a reborn world.
She flees on her wedding day.
She steals ancient documents from the Chancellor's secret collection.
She is pursued by bounty hunters sent by her own father.
She is Princess Lia, seventeen, First Daughter of the House of Morrighan.
The Kingdom of Morrighan is steeped in tradition and the stories of a bygone world, but some traditions Lia can't abide. Like having to marry someone she's never met to secure a political alliance.
Fed up and ready for a new life, Lia flees to a distant village on the morning of her wedding. She settles in among the common folk, intrigued when two mysterious and handsome strangers arrive—and unaware that one is the jilted prince and the other an assassin sent to kill her. Deceptions swirl and Lia finds herself on the brink of unlocking perilous secrets—secrets that may unravel her world—even as she feels herself falling in love.
The Heart of Betrayal by Mary E. Pearson
Held captive in the barbarian kingdom of Venda, Lia and Rafe have little chance of escape. Desperate to save Lia's life, her erstwhile assassin, Kaden, has told the Vendan Komizar that she has the gift, and the Komizar's interest in Lia is greater than anyone could have foreseen.
Meanwhile, nothing is straightforward: There's Rafe, who lied to Lia but has sacrificed his freedom to protect her; Kaden, who meant to assassinate her but has now saved her life; and the Vendans, whom Lia always believed to be savages. Now that she lives among them, however, she realizes that may be far from the truth. Wrestling with her upbringing, her gift, and her sense of self, Lia must make powerful choices that will affect her country… and her own destiny.
The Beauty of Darkness by Mary E. Pearson
Lia has survived Venda—but so has a great evil bent on the destruction of Morrighan. And only Lia can stop it.
With war on the horizon, Lia has no choice but to assume her role as First Daughter, as soldier—as leader. While she struggles to reach Morrighan and warn them, she finds herself at cross-purposes with Rafe and suspicious of Kaden, who has hunted her down.
In this conclusion to the Remnant Chronicles trilogy, traitors must be rooted out, sacrifices must be made, and impossible odds must be overcome as the future of every kingdom hangs in the balance.
Rules of Attraction by Simone Elkeles
Carlos Fuentes doesn't want any part of the life his older brother, Alex, has laid out for him in Boulder, Colorado. He wants to keep living on the edge, and carve his own path-just like Alex did. Unfortunately, his ties to a Mexican gang aren't easy to break, and he soon finds himself being set up by a drug lord.
When Alex arranges for Carlos to live with his former professor and his family to keep him from being sent to jail, Carlos feels completely out of place. He's even more thrown by his strong feelings for the professor's daughter, Kiara, who is nothing like the girls he's usually drawn to. But Carlos and Kiara soon discover that in matters of the heart, the rules of attraction overpower the social differences that conspire to keep them apart.
As the danger grows for Carlos, he's shocked to discover that it's this seemingly All-American family who can save him. But is he willing to endanger their safety for a chance at the kind of life he's never even dreamed possible?
Long May She Reign by Rhiannon Thomas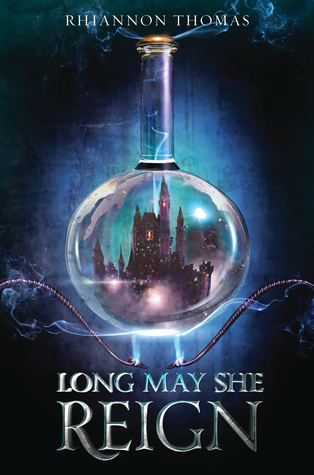 The Girl of Fire and Thorns meets The Queen of the Tearling in this thrilling fantasy standalone about one girl's unexpected rise to power.
Freya was never meant be queen. Twenty third in line to the throne, she never dreamed of a life in the palace, and would much rather research in her laboratory than participate in the intrigues of court. However, when an extravagant banquet turns deadly and the king and those closest to him are poisoned, Freya suddenly finds herself on the throne.
Freya may have escaped the massacre, but she is far from safe. The nobles don't respect her, her councillors want to control her, and with the mystery of who killed the king still unsolved, Freya knows that a single mistake could cost her the kingdom – and her life.
Freya is determined to survive, and that means uncovering the murderers herself. Until then, she can't trust anyone. Not her advisors. Not the king's dashing and enigmatic illegitimate son. Not even her own father, who always wanted the best for her, but also wanted more power for himself.
As Freya's enemies close in and her loyalties are tested, she must decide if she is ready to rule and, if so, how far she is willing to go to keep the crown.
Without Merit by Colleen Hoover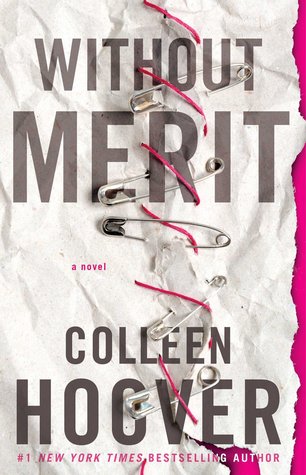 Not every mistake deserves a consequence. Sometimes the only thing it deserves is forgiveness.
The Voss family is anything but normal. They live in a repurposed church, newly baptized Dollar Voss. The once cancer-stricken mother lives in the basement, the father is married to the mother's former nurse, the little half-brother isn't allowed to do or eat anything fun, and the eldest siblings are irritatingly perfect. Then, there's Merit.
Merit Voss collects trophies she hasn't earned and secrets her family forces her to keep. While browsing the local antiques shop for her next trophy, she finds Sagan. His wit and unapologetic idealism disarm and spark renewed life into her—until she discovers that he's completely unavailable. Merit retreats deeper into herself, watching her family from the sidelines when she learns a secret that no trophy in the world can fix.
Fed up with the lies, Merit decides to shatter the happy family illusion that she's never been a part of before leaving them behind for good. When her escape plan fails, Merit is forced to deal with the staggering consequences of telling the truth and losing the one boy she loves.
Far From the Tree by Robin Benway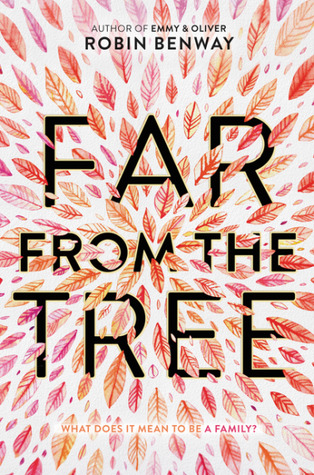 A contemporary novel about three adopted siblings who find each other at just the right moment.
Being the middle child has its ups and downs.
But for Grace, an only child who was adopted at birth, discovering that she is a middle child is a different ride altogether. After putting her own baby up for adoption, she goes looking for her biological family, including—
Maya, her loudmouthed younger bio sister, who has a lot to say about their newfound family ties. Having grown up the snarky brunette in a house full of chipper redheads, she's quick to search for traces of herself among these not-quite-strangers. And when her adopted family's long-buried problems begin to explode to the surface, Maya can't help but wonder where exactly it is that she belongs.
And Joaquin, their stoic older bio brother, who has no interest in bonding over their shared biological mother. After seventeen years in the foster care system, he's learned that there are no heroes, and secrets and fears are best kept close to the vest, where they can't hurt anyone but him.
Ringer by Lauren Oliver
Like its ambitious companion novel, Replica, this far-reaching novel by powerhouse bestselling author Lauren Oliver digs deep into questions of how to be a human being in a world where humanity cannot be taken for granted.
In the world outside the Haven Institute, Lyra and Caelum are finding it hard to be human—and neither of them knows where they belong or who they can trust. When Caelum leaves without warning to pursue the dream of a place he belongs, Lyra follows him, convinced that together they will hunt down a cure for the illness that's slowly consuming her mind. But what they uncover is a shocking connection to their past—even as their future seems in danger of collapsing.
After discovering the uncomfortable truth about her connection to the Haven Institute, Gemma struggles to return to her normal life. But when she learns that her controlling and powerful father has new plans for Lyra and Caelum, Gemma and her boyfriend, Pete, leave in the middle of the night to warn them of the danger they face.When an untimely accident derails them, they are mistaken for the escaped replicas and seized by strangers hired to capture them. The Haven Institute wasn't destroyed after all, and now Gemma is the one behind the walls.
Lyra's and Gemma's stories can be read separately—with either story first—or in alternating chapters, but no matter which way you turn the book, the two distinct stories combine into one breathtaking experience for both heroines and readers alike.
Chasing Fireflies by Charles Martin
They have one summer to find what was lost long ago.
"Never settle for less than the truth," she told him.
But when you don't even know your real name, the truth gets a little complicated. It can nestle so close to home it's hard to see. It can even flourish inside a lie. And as Chase Walker discovered, learning the truth about who you are can be as elusive–and as magical–as chasing fireflies on a summer night.
A haunting story about fishing, baseball, home cooking, and other matters of life and death…from the author of The Dead Don't Dance and When Crickets Cry.
Before the Devil Breaks You by Libba Bray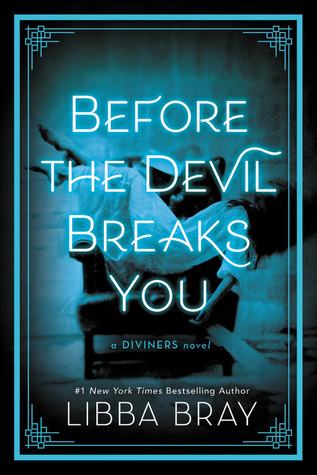 New York City.
1927.
Lights are bright.
Jazz is king.
Parties are wild.
And the dead are coming…
After battling a supernatural sleeping sickness that early claimed two of their own, the Diviners have had enough of lies. They're more determined than ever to uncover the mystery behind their extraordinary powers, even as they face off against an all-new terror. Out on Ward's Island, far from the city's bustle, sits a mental hospital haunted by the lost souls of people long forgotten–ghosts who have unusual and dangerous ties to the man in the stovepipe hat, also known as the King of Crows.
With terrible accounts of murder and possession flooding in from all over, and New York City on the verge of panic, the Diviners must band together and brave the sinister ghosts invading the asylum, a fight that will bring them fact-to-face with the King of Crows. But as the explosive secrets of the past come to light, loyalties and friendships will be tested, love will hang in the balance, and the Diviners will question all that they've ever known. All the while, malevolent forces gather from every corner in a battle for the very soul of a nation–a fight that could claim the Diviners themselves.