Murder on the Orient Express by Agatha Christie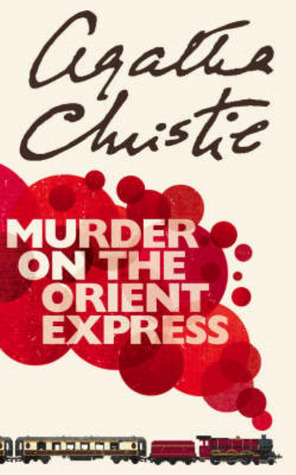 ★★★★
Just after midnight, the famous Orient Express is stopped in its tracks by a snowdrift. By morning, the millionaire Samuel Ratchett lies dead in his compartment, stabbed a dozen times, his door locked from the inside. One of his fellow passengers must be the murderer.
Isolated by the storm and with a killer in their midst, detective Hercule Poirot must find the killer amongst a dozen of the dead man's enemies, before the murderer decides to strike again…
Neu Opus by Kimberly Chakona
My review
Neu Opus offers a compelling look at societal issues facing women of colour.
The poems within focus on fostering self-love and acceptance by acknowledging your flaws, reclaiming your identity, and empowering yourself and others to live confidently. The reader is encouraged to face their painful histories and challenge negative stereotypes and the status quo by being true to themselves and drawing attention to their innate sempiternal sovereignty.
Neu Opus contains unique artwork created by female artists, inspired by these poems on race, spirituality, and kinship.
You are not in the struggle alone. You are your own heroine.
You are evolving into something great. Even the butterfly was once a caterpillar.
The same wind that uproots towering trees is the gentle breeze that will help you soar.
Still, black will be,
black was,
and black is
divine.
Forest of a Thousand Lanterns by Julie C. Dao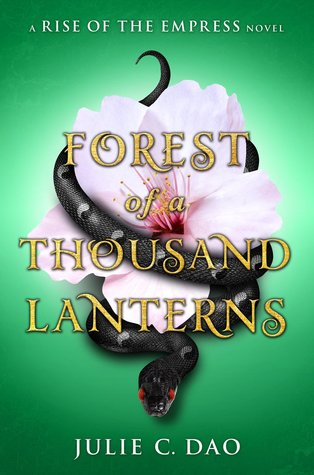 My review   ★★★
An East Asian fantasy reimagining of The Evil Queen legend about one peasant girl's quest to become Empress–and the darkness she must unleash to achieve her destiny.
Eighteen-year-old Xifeng is beautiful. The stars say she is destined for greatness, that she is meant to be Empress of Feng Lu. But only if she embraces the darkness within her. Growing up as a peasant in a forgotten village on the edge of the map, Xifeng longs to fulfill the destiny promised to her by her cruel aunt, the witch Guma, who has read the cards and seen glimmers of Xifeng's majestic future. But is the price of the throne too high?
Because in order to achieve greatness, she must spurn the young man who loves her and exploit the callous magic that runs through her veins–sorcery fueled by eating the hearts of the recently killed. For the god who has sent her on this journey will not be satisfied until his power is absolute.
Gregory and the Grimbockle by Melanie Schubert
 My review
Ten-year-old Gregory is about to find out that the enormous mole stuck straight beneath his nose is not just a mole, but is actually a humpy crumpy portal of skin that hides a creature called the Grimbockle.
What's more? The Grimbockle is just one of the many strange little creatures called Bockles tending to the mysterious threads that connect all humans from one to the other. It is a very important job and one that has long been carried out with incredible secrecy…
…that is, before tonight.
Wonder by R. J Palacio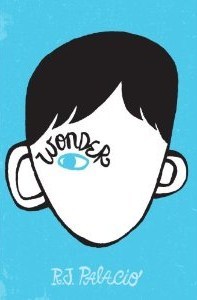 (reread) My review ★★★★
I won't describe what I look like. Whatever you're thinking, it's probably worse.
August (Auggie) Pullman was born with a facial deformity that prevented him from going to a mainstream school—until now. He's about to start 5th grade at Beecher Prep, and if you've ever been the new kid then you know how hard that can be. The thing is Auggie's just an ordinary kid, with an extraordinary face. But can he convince his new classmates that he's just like them, despite appearances?
R. J. Palacio has written a spare, warm, uplifting story that will have readers laughing one minute and wiping away tears the next. With wonderfully realistic family interactions (flawed, but loving), lively school scenes, and short chapters, Wonder is accessible to readers of all levels.
City of Bones by Cassandras Clare
 (reread) My review ★★★★1/2
When Clary Fray heads out to the Pandemonium Club in New York City, she hardly expects to witness a murder. Much less a murder commited by three teenagers covered with odd markings. This is Clary's first meeting with the Shadowhunters, warriors dedicated to ridding the earth of demons–and keeping the odd werewolves and vampires in line. It's also her first meeting with gorgeous, golden-haired Jace. Within twenty-four hours Clary is pulled into Jace's world with a vengeance, when her mother disappears and Clary herself is attacked by a demon. But why would demons be interested in an ordinary mundane like Clary? And how did she suddenly get the Sight? The Shadowhunters would like to know….
City of Ashes by Cassandra Clare
 ★★★★
Clary Fray just wishes that her life would go back to normal. But what's normal when you're a demon-slaying Shadowhunter, your mother is in a magically induced coma, and you can suddenly see Downworlders like werewolves, vampires, and faeries? If Clary left the world of the Shadowhunters behind, it would mean more time with her best friend, Simon, who's becoming more than a friend. But the Shadowhunting world isn't ready to let her go — especially her handsome, infuriating, newfound brother, Jace. And Clary's only chance to help her mother is to track down rogue Shadowhunter Valentine, who is probably insane, certainly evil — and also her father.
To complicate matters, someone in New York City is murdering Downworlder children. Is Valentine behind the killings — and if he is, what is he trying to do? When the second of the Mortal Instruments, the Soul-Sword, is stolen, the terrifying Inquisitor arrives to investigate and zooms right in on Jace. How can Clary stop Valentine if Jace is willing to betray everything he believes in to help their father?
In this breathtaking sequel to City of Bones, Cassandra Clare lures her readers back into the dark grip of New York City's Downworld, where love is never safe and power becomes the deadliest temptation.